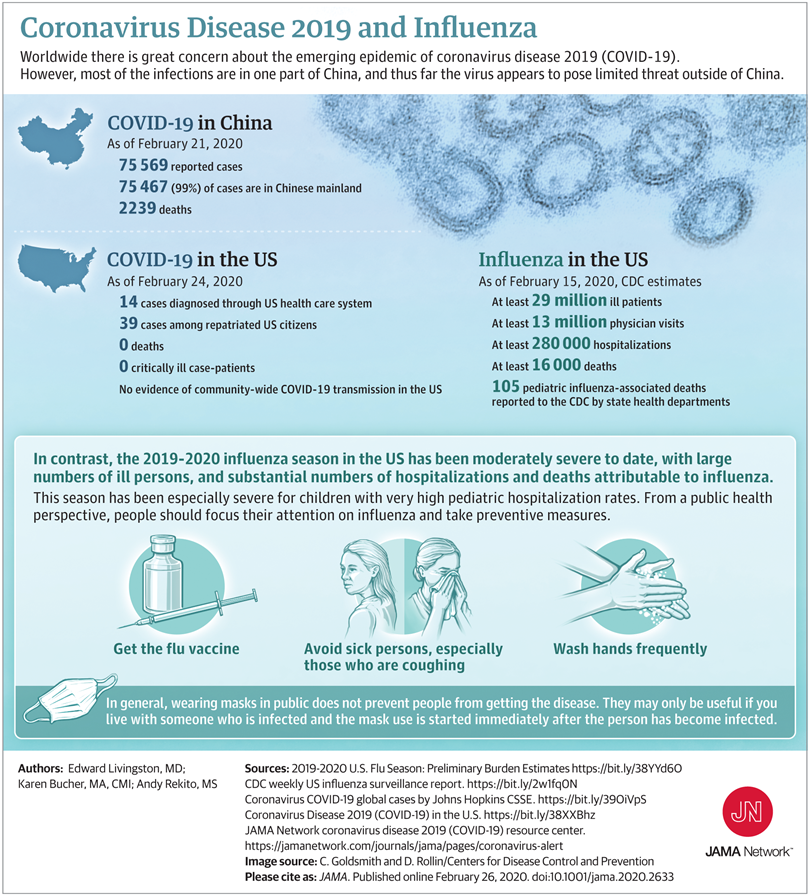 Reports about COVID-19 are causing many dermatologists to rethink their travel plans and update their office policy on the care of sick patients.
The International Health Regulations Emergency Committee of the World Health Organization declared the outbreak a "public health emergency of international concern." The coronavirus was first detected in Wuhan City, Hubei Province, China and has now been seen in more than 100 locations internationally, including cases in the United States, according to the federal Centers for Disease Control and Prevention. Most recently, there was a report of the first community-spread case of the virus in California. US experts are actively working on a vaccine, and President Donald Trump placed Vice President Mike Pence in charge of the US government response to the novel coronavirus.
Italy is now on a country-wide lockdown. In the US, New York, California, Illinois, and others have declared states of emergency.
Canceled Plans: Will Meeting Attendance Be Down?
The American Academy of Dermatology canceled their annual meeting slated for mid-March in Denver and the American Society of Plastic Surgeons canceled a conference in New Orleans. In addition, the 2020 Aesthetic & Anti-Aging Medicine World Congress has been postponed until Fall.
Jeanine B. Downie, MD, FAAD, director of Image Dermatology PC in Montclair, NJ., canceled plans to go to Taipei in early May because of concerns about COVID-19.
Michael H. Gold, MD, the founder of Gold Skin Care Center, Advanced Aesthetics Medical Spa, The Laser & Rejuvenation Center, and Tennessee Clinical Research Center located in Nashville, Tennessee, regularly travels to China and Asia to teach, but is not planning to do so in the immediate future. "I think we all are in cancel mode or not going somewhere mode right now," says Dr. Gold, Clinical Assistant Professor at Vanderbilt University School of Nursing and an Adjunct Assistant Professor at Meharry Medical College, School of Medicine, which is also in Nashville. He is also a Visiting Professor of Dermatology for Huashan Hospital, Fudan University in Shanghai, China (11/2006), Guangdong Provincial People's Hospital, Guangzhou, China, as well as a Visiting Professor of Dermatology at Number One Hospital of China Medical University (11/2008) in Shenyang, China. "I also think we need to monitor meetings in areas where the virus already has made an impact. Italy would not be my first choice for a meeting or a vacation right now," he says. "This will pass but being smart is a good idea."
Melissa Kanchanapoomi Levin, MD, board-certified dermatologist and founder of Entiere Dermatology in New York City, canceled a trip to Asia personally due to concerns of being quarantined and the rapid development of the epidemic.
As it stands, the CDC recommends that travelers avoid all nonessential travel to China and South Korea. Older adults and those with chronic medical conditions should consider postponing nonessential travel to Iran, Italy, and Japan.
New Policies Needed
When asked if she would treat a patient who has just returned from an area with known Coronavirus for a non-urgent concern, Dr. Downie said she would not. "Our office policy is that patients cancel their appointments when they are sick, this does not always work but this is what we want," she says. "We are using more Lysol and Clorox than ever before."
Her advice to patients? "Wash your hands frequently, do not travel to any Asian country right now including India until this is under better control and limit your movie theater visits as well as your use as of mass transit," she says. "Above all, do not smoke and keep yourself healthy because that is the best way to fight any infection."
Dr. Gold's office has formed a committee to monitor the outbreak and consider how to address it if it spreads to Tennessee. Dr. Gold said he would treat someone who has just returned from an area with known Coronavirus. "I think you need to continue to see patients and to treat people as people – this is not leprosy – not yet," he says. "We need to take precautions and make sure that we wash our hands and avoid situations as best as possible where respiratory spread can happen. "
Dr. Levin is also focused on prevention and preparation." Since transmission for coronavirus is also thought to be from fomite transmission, we reviewed our cleaning protocols and now have a new protocol to ensure we clean not only patient chairs, counters, medical trays but also doorknobs and other surfaces between each patient visit," she says. "With the coronavirus, we created a policy for our front desk to ask appropriate questions regarding travel screen first and then symptom screen. If there is a concern with positive answers to travel and symptom screening questions, we postpone non-urgent appointments by 14 days."
Staying abreast with updates from the CDC is important since the coronavirus information continues to evolve, she adds.
Image source: C. Goldsmith and D. Rollin/Centers for Disease Control and Prevention