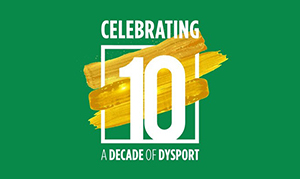 Galderma Laboratories' Dysport (abobotulinumtoxinA) is ringing in its 10th birthday.
To celebrate this milestone, Galderma is offering double points for Dysport aesthetic treatments registered in the ASPIRE Rewards program through July 31, 2019, which patients can redeem for discounts on their next treatment.*** Additionally, in select U.S. markets, Dysport is partnering with charitable organizations including Dress for Success and the National Coalition Against Domestic Violence, to donate money for every patient treatment registered.
***
Dysport is approved for clinical use in 72 countries, backed by more than 25 years of clinical investigation worldwide in both therapeutic and aesthetic use, and has an established long-term safety profile with a 36-month long-term study.
"Dysport has outgrown the market for the past three years and we anticipate continued growth through investments in additional clinical studies evaluating duration and patient satisfaction," says Alisa Lask, Vice President and General Manager of Galderma's U.S. Aesthetic Business, in a news release. "The aesthetics market has grown exponentially since the approval of Dysport, and Galderma will remain focused on continuing to drive this growth by providing innovative products and services that help our customers grow their practices."
In addition to strong safety and efficacy, recent post-approval clinical studies have demonstrated Dysport patients experience results positively affecting their psychological well-being as well. When asked 30 days after their Dysport treatment, 92 percent of patients reported feeling confident, 90 percent of patients reported looking natural and 92 percent of patients felt they looked attractive. Even four months post-treatment, patients reported looking at least four years younger than their actual age.
"As a loyal Dysport customer since its FDA approval, I'm pleased to celebrate this important milestone 10 years later," says Joel Schlessinger, MD a dermatologist in Omaha, NE. "Dysport is a remarkable aesthetic product that has proven incredibly successful in my practice and I am grateful to have been involved in its clinical development and approval over 10 years ago. Since its approval, I have come to rely on the safe, effective and natural-looking results my patients receive with Dysport, and I appreciate Galderma's ongoing support to drive patients into my practice with consumer promotions."

***Offer terms and conditions apply.