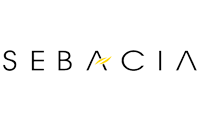 Using pre-conditioning in conjunction with Sebacia Microparticles for treatment of acne leads to enhanced outcomes, new data suggest. In fact, results from a real-world, pre-conditioning registry trial in Europe demonstrate that the combination of pre-conditioning followed by Sebacia Microparticles leads to an average 79% improvement in facial acne through six months of follow-up.
For the ongoing single-arm registry study being conducted at nine commercial practices in Europe patients (n=71) with mild to moderate inflammatory facial acne undergo a short skin pre-conditioning period consisting of two to four weeks of daily topical application of a gel containing 0.1% adapalene and 2.5% benzoyl peroxide. Patients are then administered three weekly in-office treatments of Sebacia Microparticles.
Ashish Bhatia, MD presented the interim findings during the American Society for Dermatologic Surgery (ASDS) 2018 Annual Meeting. Key results include:
At 3 months, the mean acne inflammatory lesion count (ILC) improvement was 66% from baseline and at 6 months, ILC further improved to 79% from baseline. These findings are significantly better than historically-reported ILC reduction at 3-months of 49% and at 6-months of 65% without pre-conditioning.
63% of patients had in Investigator Global Assessment (IGA) score of clear or almost clear at 6 months.
76% of patients were acne medication-free at 3 months and 61% at 6 months.
29% of patients received a topical prescription and only 10% received a systemic drug during the 6-month follow-up period. In fact, 90% of patients were managed through 6 months without systemic medications.
Transient erythema (redness of the skin typical with laser use) was reported and patients were able to return to school or work immediately after the procedure. There were no serious or unanticipated adverse events.