The gene expression profile (31-GEP, Castle Biosciences) test for cutaneous melanoma is emerging as a helpful tool for long-term management of individuals with melanoma. The test predicts metastatic risk independent of diagnostic modalities, including AJCC staging. Melanoma tumors are classified as either Class 1 (low risk of metastasis) or Class 2 (high risk). These two classes are each subdivided into Class 1A, Class 1B, Class 2A, and Class 2B to further stratify risk of metastasis. 31-GEP Class, in conjunction with other information, including AJCC stage, can help determine the need for sentinel lymph node biopsy (SLNB) or post-SLNB monitoring.
In studies, the GEP test was assessed in Stage I or Stage II melanoma patients who had no sign of disease beyond the original tumor. Patients' clinical outcomes at five years after diagnosis were compared with the GEP test prediction. The GEP test correctly identified more than 80 percent of Stage I and II patients who went on to metastasize.
The additional information can prove valuable in decision-making, given that the American Cancer Society acknowledges that three percent of Stage IA, and nine percent of IB tumors will turn deadly within five years. Additionally, two out of three patients who develop metastatic disease are identified as "node-negative" at diagnosis.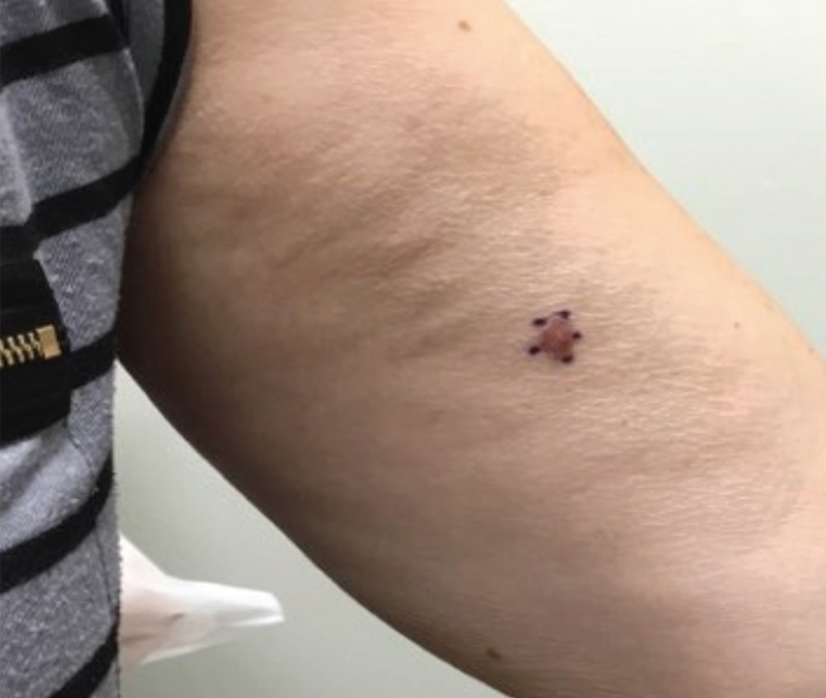 In my practice, for appropriate patients, I use the 31-GEP test in order to better identify high risk Stage I and II patients based on analysis of 31 genes within their tumor tissue.
An essential consideration is to educate patients on the test and the significance of results so that they can be actively involved in decision-making and understanding recommendations for monitoring (See case below).