Cynosure's RF Microneedling Device Cleared
The FDA cleared Cynosure's Potenza, a four-mode radiofrequency (RF) microneedling device.
The device comprises four modes (monopolar or bipolar, delivered at either 1 MHz or 2 MHz frequency) for shallow and deep microneedling treatments on a single system. The device's monopolar RF mode delivers energy across a large area of tissue for deep heating and skin tightening through soft tissue coagulation on the face and the body. The bipolar RF mode offers concentrated delivery of energy to treat superficial tissue and rejuvenate skin. The device is also equipped with Tiger Tip technology, semi-insulated needles that allow practitioners to expand the treatment zone and address more tissue per treatment for quicker sessions without sacrificing the epidermis. The device is armed with a single-needle handpiece to target and improve blemishes.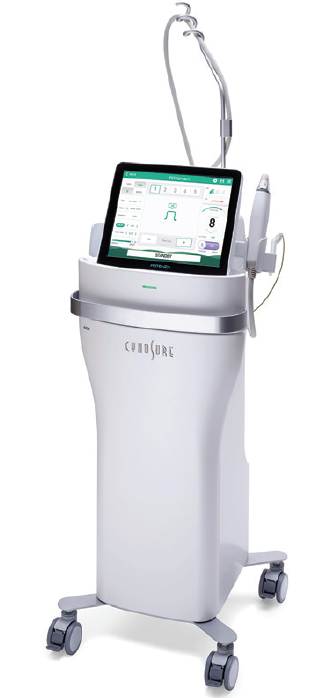 "The device's four modes allow me to individualize and optimize treatments for my patients who seek out our practice for having the most effective and state-of-the-art technologies," says Robert Weiss, MD of Maryland Dermatology Laser, Skin and Vein Institute in Hunt Valley, MD.
Potential side effects include temporary redness, temporary tingling, and burning sensation while receiving treatment.
San Diego Dermatology Symposium (SDDS) Coming in May
The Inaugural San Diego Dermatology Symposium (SDDS) is being held May 29-31, 2020 at the Intercontinental San Diego. The SDDS is a three-day symposium that will offer 17 CME credits and educate practitioners on the latest developments in dermatology. SDDS was designed for dermatologists, dermatology residents, dermatology nurse practitioners, dermatology physician assistants, primary care physicians, and others involved in the care of patients with skin disease. Renowned faculty will present updates on clinically relevant topics, such as acne, alopecia, atopic dermatitis, dermatopathology, dermoscopy, hidradenitis suppurativa, hyperhidrosis, hyper-/hypopigmentation disorders, nail disorders, pediatric dermatology, psoriasis, rosacea, skin cancer, skin infections, and sunscreens. Aesthetic dermatology topics include chemical peels, lasers, sclerotherapy, and skin anti-aging strategies. SDDS will also provide insights into useful topics for the practicing dermatologist, including career and practices tips, building a successful cosmetic dermatology practice, personal finance, stock investing, burnout, and social media.
Exhibitors at SDDS will gather to discuss issues on patient education and therapeutic areas, demonstrate new and existing products, and present up-to-date research findings. In addition, attendees will have the opportunity to view showcased original research as part of the conference's continuing education program.
The atmosphere of SDDS will have a flavor different from any other dermatology conference, incorporating learning with fun, interactive activities such as a Game Night reception; giveaways, including the new edition of Comprehensive Dermatologic Drug Therapy, 4th Edition, edited by Stephen E. Wolverton, MD, and Jashin J. Wu, MD; and a host of offerings within the destination city of San Diego: the San Diego Zoo, Legoland, SeaWorld, Balboa Park and its museums, and the Gaslamp Quarter. San Diego also offers a collection of exciting activities, including golf, hiking (Torrey Pines State Natural Reserve & Mission Trails Regional Park), surfing, and sailing.
—Shelley Uppal, BS, Medical student, Albany Medical College
BTL Files Suit Against Allergan, Alleges Misleading Advertising
In a new lawsuit, BTL Industries alleges that Allergan launched a wide-ranging false and misleading advertising campaign relating to BTL's Emsculpt device for non-invasive muscle toning and body shaping. The suit alleges that Allergan's marketing, sales materials, and social media advertising feature numerous deceptive comparisons of Allergan's CoolTone product to Emsculpt, and misrepresent Allergan's product as having performance advantages compared to Emsculpt.
The lawsuit filed in the US District Court for the District of Delaware names Allergan plc, Allergan USA, Inc., Allergan, Inc., and Zeltiq Aesthetics, Inc. It seeks a court order halting Allergan's advertising, and requests corrective marketing and advertising, damages, and attorneys' fees. In previous lawsuits, BTL asserts that the Cooltone device, manufactured by Zimmer for Allergan, infringes on BTL's United States patents.
BTL says it has presented tests as part of the lawsuit that show that Allergan's product and BTL's Emsculpt have on average substantially equivalent magnetic intensity at the point of patient contact and alleges that statements about magnetic intensity are misleading when they imply that magnetic intensity is a measure of power or efficacy.
Foamix's Rosacea Candidate Shows Promise
Foamix Pharmaceuticals Ltd.'s FMX103 1.5% Topical Minocycline Foam for rosacea performed well in an integrated efficacy analysis of two pivotal Phase 3 clinical trials presented at the 17th Annual South Beach Symposium in Dermatology in Miami, FL.
The FDA accepted the filing of a New Drug Application for FMX103 for the treatment of moderate to severe papulopustular rosacea in adults with the action date set for June 2, 2020 under the Prescription Drug User Fee Act (PDUFA).
The integrated efficacy analysis compared FMX103 to vehicle from two identical Phase 3 studies (FX2016-11 and FX2016-12) with 1,522 subjects (1,009 subjects received FMX103 and 513 subjects received vehicle) after 12 weeks of once-daily application.
In the combined analysis of both pivotal Phase 3 studies, FMX103 demonstrated statistically significant benefit compared to vehicle foam on both co-primary endpoints.
Ortho Dermatologics Launches Telemedicine on Dermatology.com
Bausch Health Companies Inc. and its dermatology business, Ortho Dermatologics, launched a new telemedicine platform on Dermatology.com, the first non-reimbursed, cash-pay prescription program in dermatology in the US. The enhanced website will offer patients the ability to consult with a health care professional, order, and potentially receive a prescription on-demand for many of the branded dermatology products available in the program. Some products, such as Solodyn (minocycline hydrochloride) extended release tablets, Efudex (fluorouracil) topical cream, 5%, and Aldara (imiquimod) cream, 5%, which are for more serious skin conditions, will require an in-office visit instead.
To use the new telemedicine service on Dermatology.com, patients are required to submit a photo of their skin-related need and other information on their health, medical history, and lifestyle via their mobile device or desktop. Typically within 24 hours, the health care provider will either provide the patient with a prescription for one of the company's branded prescription products available on the site, based on the assessment by the health care provider, or recommend the patient visit a board-certified dermatologist if the skin condition warrants an in-person consultation.
Sun Pharma's New Ad Campaign Raises Awareness of Acne and its Impact
Sun Dermatology, a division of Sun Pharmaceutical Industries, Inc., USA, launched Take on Acne—a new campaign designed to raise awareness of the profound impact of acne on everyday life, particularly among teenagers and young adults (roughly 12-25 years of age).
The Take on Acne ads depict the disruptive nature of acne breakouts. Featuring messages such as, "You are not your acne" and "Take back your face," the campaign emphasizes the biological and genetic causes of acne, while dispelling misperceptions.
"Take on Acne is meant to empower people with acne to re-gain control as their lives are interrupted by breakouts that can feel uncontrolled and overwhelming," says Andy Nelson, Vice President, Sales and Marketing, Medical Dermatology, Sun Pharma. "By showing what adolescents with acne are going through, our aim is to give rise to the voice of the patient in a meaningful way, underscoring our commitment to these patients and the dermatology professionals who serve them."
The ad concept is the result of research Sun Pharma conducted to understand how acne impacts teens and young adults. The research uncovered common themes through personal expressions of psychosocial angst, hopelessness, and isolation. Research participants reported viewing themselves through a distorted lens, as if defined by their condition, and admitted to self-retreating to avoid being judged.
The Take on Acne campaign will run in a variety of online digital, video, audio, gaming, and social media outlets, as well as on digital billboards across the US. Individuals seeking more information can visit TakeOnAcne.com to assess if and when to take action and to opt-in to receive acne-related materials.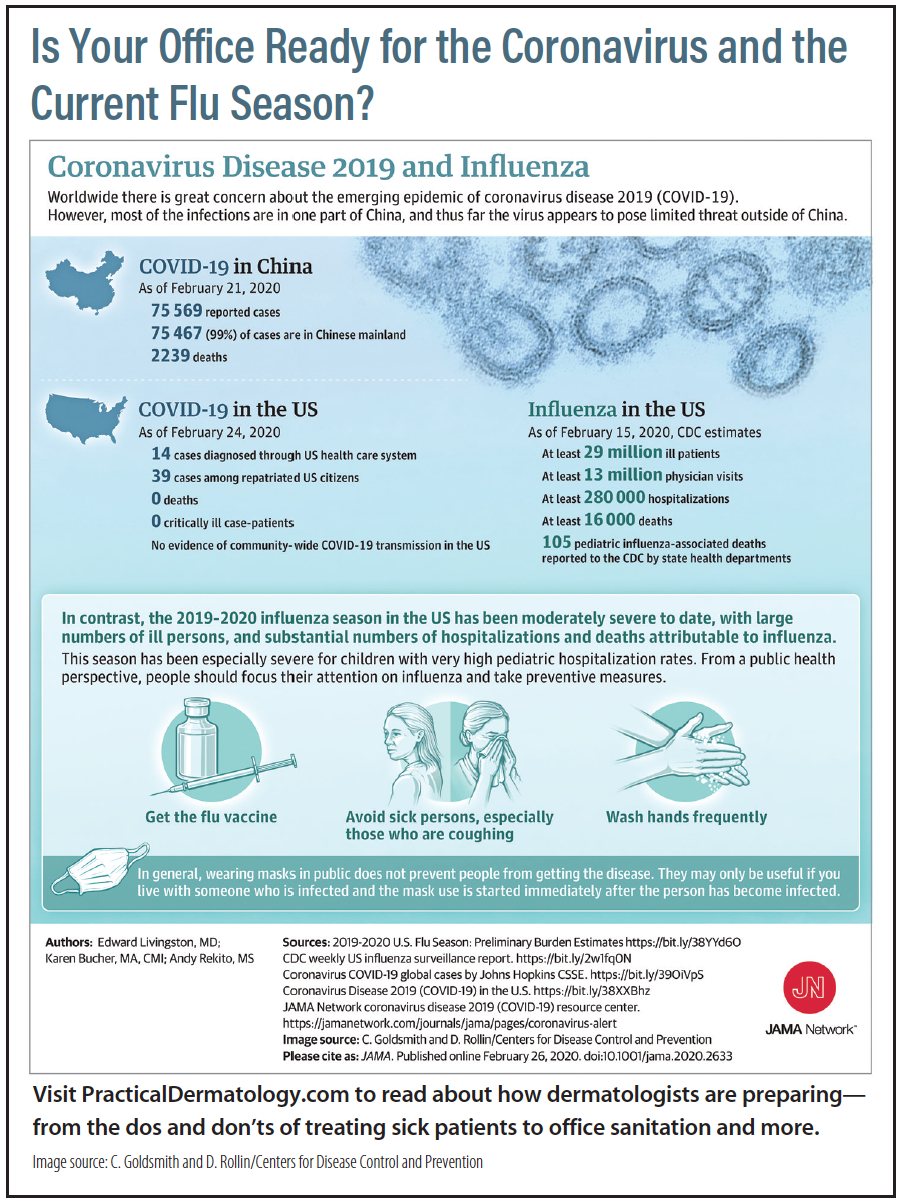 CLOSE UP with Arash Mostaghimi, MD, MPA, MPH

Historically, sexual orientation and gender identity were not included in national health surveys, but this data is essential, as it has implications for patient education and community outreach initiatives.Beginning in 2014, the Behavioral Risk Factor Surveillance System (BRFSS) started using the sexual orientation and gender identity (SOGI) module. This module was administered in 37 states.
Researchers from Brigham and Women's Hospital in Boston tapped this data to learn that gay and bisexual men have higher rates of skin cancer than heterosexual men and that bisexual women have lower rates of skin cancer than heterosexual women. This marks the first time researchers were able to look at national data about skin cancer rates among sexual minorities. Their findings appear in JAMA Dermatology.
Corresponding author Arash Mostaghimi, MD, MPA, MPH, Director of the Dermatology Inpatient Service at Brigham, discussed the implications of these findings with Practical Dermatology® magazine.
Why Is This Topic Important To Study?
Dr. Mostaghimi: Our research group has routinely focused on understanding the dermatologic outcomes and care among minorities and traditionally marginalized populations, including sexual minorities. Other studies have shown elevated skin cancer risk among gay men, but prior to our study this data had not been confirmed in a nationally representative database.
Describe the Research and Your Findings.
Dr. Mostaghimi: We used data from the Behavioral Risk Factor Surveillance System, a national survey conducted in the United States by the Centers for Disease Control to collect information about risk factors and behaviors among adults. Over the 2014-2018 period, the BRFSS included a sexual orientation and gender identity module that was administered in 37 states.
Using this data, we were able to evaluate lifetime skin cancer risk. We found that rates of skin cancer were 8.1 percent among gay men and 8.4 percent among bisexual men, statistically higher than the rate of 6.7 percent among heterosexual men. Skin cancer rates were 5.9 percent among lesbian women and 6.6 percent among heterosexual women, which was not a statistically significant difference. However, the rate of 4.7 percent among bisexual women was statistically significantly lower than among heterosexual women. These data confirm similar findings in other smaller studies.
What is the Next Step?
Dr. Mostaghimi: Future work needs to identify the core drivers of this increased risk for skin cancer among gay and bisexual men. Once we identify the reasons behind these trends, we can generate public health interventions to improve outcomes in this population. It's critical that we continue to study sexual and gender identity as part of the BRFSS and other ongoing federal research initiatives to understand the health and wellbeing of sexual minorities.
For Further Reading:
Singer S, et al. "Association Between Sexual Orientation and Lifetime Prevalence of Skin Cancer in the United States" JAMA Dermatology
Clarification
We received comment on the article, "Establishing Incentives for Practice Administrators," that ran in the July 2019 edition of Practical Dermatology® magazine. Please note that it is essential to review any compensation or employment agreement with legal counsel to ensure alignment with local and state laws before implementing in practice.