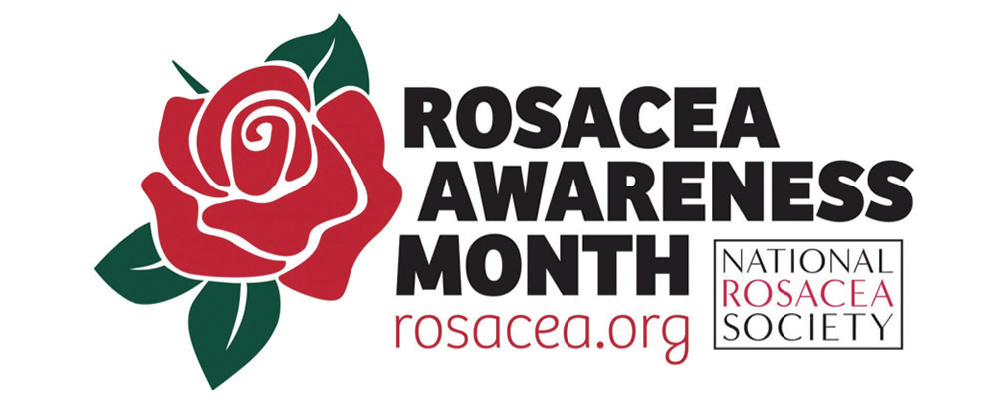 Rosacea Awareness Month: 9 in 10 report Impact on Self Esteem
April was Rosacea Awareness Month, and the National Rosacea Society (NRS) used the month to continue to educate the public on this potentially serious condition estimated to affect more than 16 million Americans.
"Although the occurrence of rosacea has been well documented over the centuries, virtually everything we now understand about the disorder in medical science has been discovered in the last 20 years," says Julie Harper, MD, clinical associate professor of dermatology at the University of Alabama-Birmingham. "As a result of these advances, dermatologists are now able to identify and prescribe specific therapies for the various signs and symptoms based on a thorough understanding of the underlying disease process."
In an NRS survey of 1,675 rosacea patients, 90 percent said the disorder had lowered their self-esteem and self-confidence, and 52 percent said they had avoided face-to-face contact because of the disorder. In another survey, 51 percent of those with severe symptoms said they had even missed work because of their condition.
"Because of its effect on personal appearance, studies have demonstrated just how profoundly rosacea can damage the quality of people's lives, as well as the positive impact of successful treatment," Dr. Harper says. "Thanks to new approaches and important advances in medical therapy, it is increasingly possible to achieve clear or almost clear skin."
When the signs and symptoms of rosacea are virtually eliminated, the improvement in patients' lives is often dramatic. In an NRS survey of more than 800 rosacea patients, 83 percent of those who had achieved clear or almost clear skin said their psychological well-being had improved. Seventy-three percent said it had also improved their social lives, and 63 percent reported improvement in their occupational well-being.
In contrast, among those whose rosacea had only slightly or moderately improved, just 26 percent reported improvement in psychological well-being, 22 percent in social well-being and 21 percent in occupational well-being.
Although causal relationships have not been determined, recent research has also found associations between rosacea and increased risk of a growing number of potentially serious systemic disorders. These have included cardiovascular diseases, gastrointestinal disorders, neurological conditions, autoimmune diseases and certain types of cancer.
Rosacea was recently estimated to affect 415 million people worldwide. Follow the conversation online using the hashtag #RosaceaAwareness.
Finacea Foam Back in Pharmacies: LEO Pharma
After a shortage due to production delays, Finacea (azelaic acid) Foam, 15% is now available, LEO Pharma says. Finacea Foam is the first and only prescription foam FDA approved for the treatment of rosacea. It is a light water-based (hydrophilic) foam that is alcohol-free and fragrance free.
LEO Pharma acquired Finacea in its 2018 acquisition of Bayer's prescription dermatology business in the United States. However, beginning in mid-2019, a manufacturing delay had suspended product supply. The company fully investigated the root cause and supply has been restored.
"We are pleased to bring Finacea Foam back on the market as an option for health care providers and their patients in the treatment and management of mild-to-moderate rosacea," says Christopher Posner, President and CEO, LEO Pharma Inc. "People affected by rosacea are challenged by a chronic condition that affects the face, with symptoms including raised spots and pimple-like bumps. Helping patients is our mission at LEO Pharma, and we remain committed to supporting the medical dermatology community."
Finacea Foam is again available at the local and specialty pharmacy levels; patients with further questions about local availability should contact their pharmacy for more information. 


Through LEO Pharma Connect, eligible commercially insured patients may pay as little as $20 for each Finacea Foam prescription co-pay. Certain restrictions apply, and patients are not eligible if enrolled or participating in any state or federally funded health care program. 


BiomX's BX001 for Acne-Prone Skin Performs Well in Phase 1 Trial
BiomX Inc.'s lead candidate BX001 for acne-prone skin met its primary endpoint of safety and tolerability for both doses of BX001 as well as a statistically significant reduction of Cutibacterium acnes (C. acnes) levels for the high dose of BX001 compared to placebo, according to a Phase 1 study.
BX001 is a topical gel comprised of a cocktail of naturally occurring phage targeting C. acnes to improve the appearance of acne-prone skin.
"We are excited to announce positive data demonstrating for the first time that this topically applied phage cocktail, developed through our proprietary discovery platform, showed activity against a bacterial target and was able to demonstrate a statistically significant reduction in C. acnes levels on the skin in a safe and tolerable manner. These results warrant advancing the program to a Phase 2 study," says Jonathan Solomon, CEO of BiomX, in a news release. "We are carrying out additional analyses on the BX001 clinical data, as well as evaluating the implications of the ongoing COVID-19 pandemic on our clinical development timelines, and intend to provide an update on the timing of the Phase 2 trial when we report our first quarter 2020 financial results."
The Phase 1 cosmetic clinical study was a four-week randomized, double-blind, dose-finding, placebo-controlled single-center trial which enrolled 75 individuals with mild to moderate acne. Enrolled individuals were randomized into one of three cohorts: a high-dose cohort, a low-dose cohort, and a placebo cohort (vehicle).
Following application of the gel once daily for four weeks, measurement of C. acnes levels using qPCR showed a statistically significant reduction of C. acnes levels in the high-dose cohort of BX001 compared to placebo (p=0.036) at week five (one week after end of treatment), the final study time point. At this time point, a 0.12 log reduction, which translates to a 24 percent reduction in C. acnes levels, was observed in the high dose cohort compared to baseline, while a 0.1 log increase, which translates to a 26 percent increase from baseline, was observed in the placebo cohort. As anticipated for a relatively short-duration study of four weeks, exploratory endpoints measuring reductions in inflammatory and non-inflammatory lesions
The Phase 2 cosmetic clinical study is planned to be a 12-week randomized, double-blind, placebo-controlled trial in 100 individuals with mild-to-moderate acne. Enrolled individuals will be randomized into one of two cohorts: BX001 or placebo (vehicle).
WATCH NOW
COVID-19 Impact: iPledge and Isotretinoin Prescribing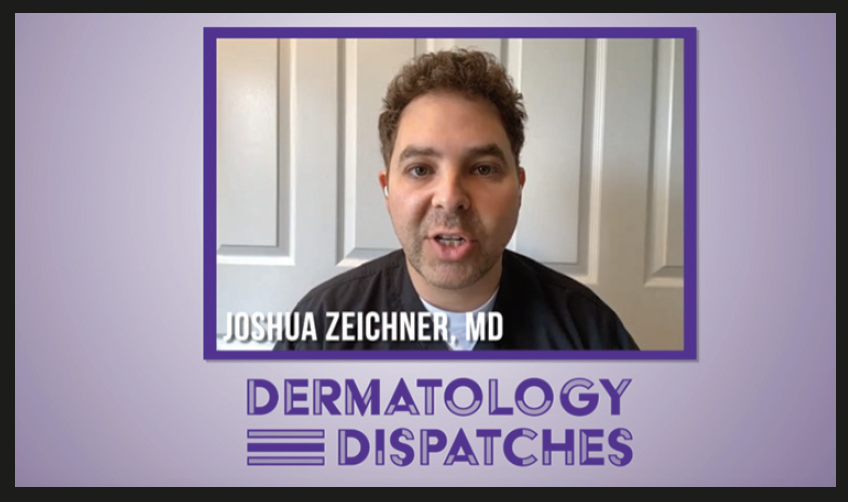 Complying with the iPledge program while treating patients virtually can be challenging. Joshua Zeichner, MD discusses new FDA guidance that allows female patients to take OTC pregnancy tests in order to continue treatment. He also discusses when patients do and do not need routine blood work.
Watch the full video: PracDerm.com/Dispatches20