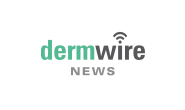 Dermatologist Jonathan Silverberg, MD, PhD, MPH, FAAD, and sleep neurologist Hrayr Attarian, MD, were named Patient Care Heroes by the American Academy of Dermatology for teaming up to provide coordinated, multidisciplinary care to patients with eczema.
Both physicians practice medicine at the Northwestern Medicine Multidisciplinary Eczema Center in Chicago, which Dr. Silverberg formed in 2013.
Dr. Silverberg had considerable experience treating patients with eczema prior to launching the clinic but recognized that uncoordinated care was a major obstacle to providing patients with the best possible care. People with eczema experience an array of symptoms that cross medical specialties, including difficulty sleeping due to itchiness, creating a vicious cycle of poor sleep and increased inflammation. Because itch affects both eczema and insomnia, treatment often requires a multidisciplinary approach involving allergists, neurologists, sleep specialists, and dermatologists. Dr. Silverberg recognized that outcomes would improve if specialists consulted together, rather than relying on patients to coordinate their own care.
"I had patients who were seeing me for their skin disease, someone else for their allergies, and someone else for primary care," Dr. Silverberg says in a news release. "There was no coordination between us, and as a result, there were a lot of mixed messages."
To improve coordination, Drs. Silverberg and Attarian now offer patients a single, comprehensive, two-to-three-hour appointment. This allows physicians across different specialties to confer in real-time, ultimately creating a comprehensive treatment plan and providing a better experience for patients.
"It is incredibly rewarding as a physician to work as part of a team, and to see how this coordination improves the care we provide to our patients," Dr. Attarian adds. "For one eczema patient who was having difficulty sleeping, we used a combination of light therapy and melatonin to naturally adjust her sleep cycle, which reduced her inflammation and itching."
The AAD created the Patient Care Heroes program to recognize physicians who transform patients' lives by utilizing their expertise and collaborating with other physicians to treat serious skin disease.
"Diseases don't neatly align with individual medical specialties. They require care from multiple clinicians, and it's crucial that our care reflects that," says George J. Hruza, MD, MBA, FAAD, president of the AAD. "The approach practiced by Drs. Silverberg and Attarian is more efficient for physicians, and most importantly, more effective for patients."