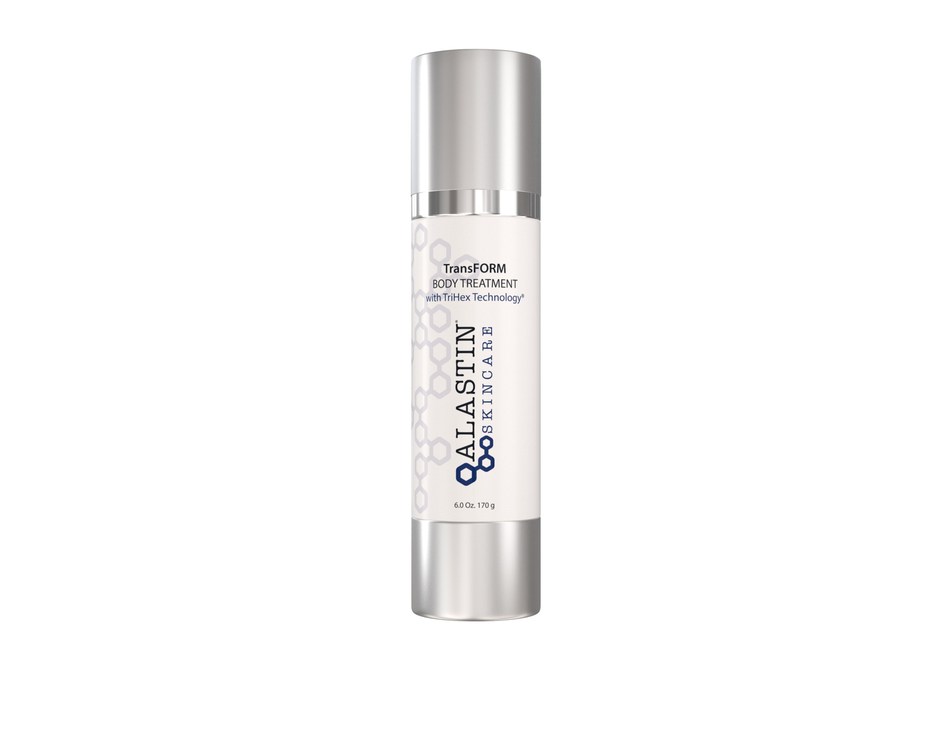 Alastin's TransFORM Body Treatment with TriHex Technology may accelerate outcomes seen with cryolipolysis, according to new research in the Journal of Drugs in Dermatology.
In a double-blind randomized controlled clinical trial, San Diego Facial Plastic Surgeon Amir Moradi MD, MBA evaluated the efficacy and tolerability of topical body treatments in combination with cryolipolysis procedures. The trial included female subjects between 25 and 65 years of age with clearly visible bilateral subcutaneous arm fat who underwent cryolipolysis treatment. Following cryolipolysis on the upper arm area, subjects were randomized to receive TransFORM on one arm and a bland moisturizer on the other, with twice daily applications. Of 11 subjects evaluated over a 24 week period, overall contour consistently improved and faster attainment of contour results were achieved on the TriHex arm.
"Both the subjects and our research team noticed a difference between the TransFORM Body Treatment and the placebo side of the patients within a few weeks, although both were blinded to treatment product," says Dr. Moradi in a news release. "Once the study was completed, we saw a dramatic difference in volume reduction comparing the treated and placebo sides. Further studies at our site and others have shown similar results, adding more power to the significance of these findings."
The study demonstrated a statistically significantly more rapid clinical outcome and contour improvement when used twice daily following treatment. The study also demonstrated an improvement in skin laxity in addition to the contour improvement.
In a related article in the same journal, Sacramento, Calif-based dermatologist Suzanne Kilmer, MD, and colleagues took a deeper dive into the possible mechanism of action. They concluded that the application of TransFORM helps remove waste lipid products created by non-surgical fat reduction procedures to further enhance results from these procedures. Specifically, peptides that are primed to stimulate autophagic processes, resulting in enhanced lipid droplet breakdown, macrophage clustering and the optimized resolution of programmed fat tissue destruction.