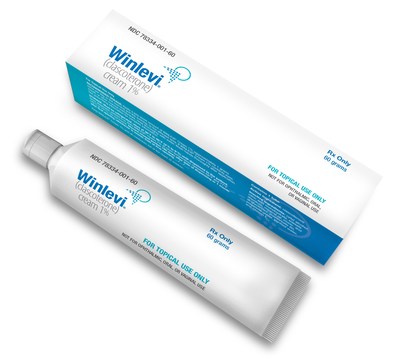 The FDA has approved Winlevi (clascoterone cream 1%) for the treatment of acne in patients 12 years and older.
"The approval of Winlevi is an exciting breakthrough in acne treatment. This game-changing topical drug offers a non-antibiotic approach to people with acne, by targeting the androgen receptors directly in the skin. It fills a longstanding gap in acne therapy," says Michael Gold, M.D., Investigator and Medical Director, Gold Skin Care Center and Tennessee Clinical Research Center, Nashville, in a news release. "After 40 years, it provides a much-anticipated, complementary new approach to treat acne."
Although the drug's exact mechanism of action is unknown, laboratory studies suggest the active ingredient, clascoterone, competes with androgens, specifically dihydrotestosterone (DHT), for binding to the androgen receptors within the sebaceous gland and hair follicles. In pivotal clinical trials, Winlevi demonstrated treatment success and reductions in acne lesions and was well tolerated when used twice a day. The most frequently observed local skin reaction was mild erythema.
Diana Harbort, CEO of Cassiopea, says: "This milestone approval marks the introduction of a new class of topical medication in dermatology. Dermatologists have said targeting androgen hormonal activity in the skin is 'the holy grail' of acne treatment for both males and females. We are proud to bring this new innovation to acne patients. This approval rewards many years of hard work and positions Cassiopea as a leader in Dermatology. Now we look forward to expanding our franchise and advancing our next investigational drug candidate for androgenetic alopecia."