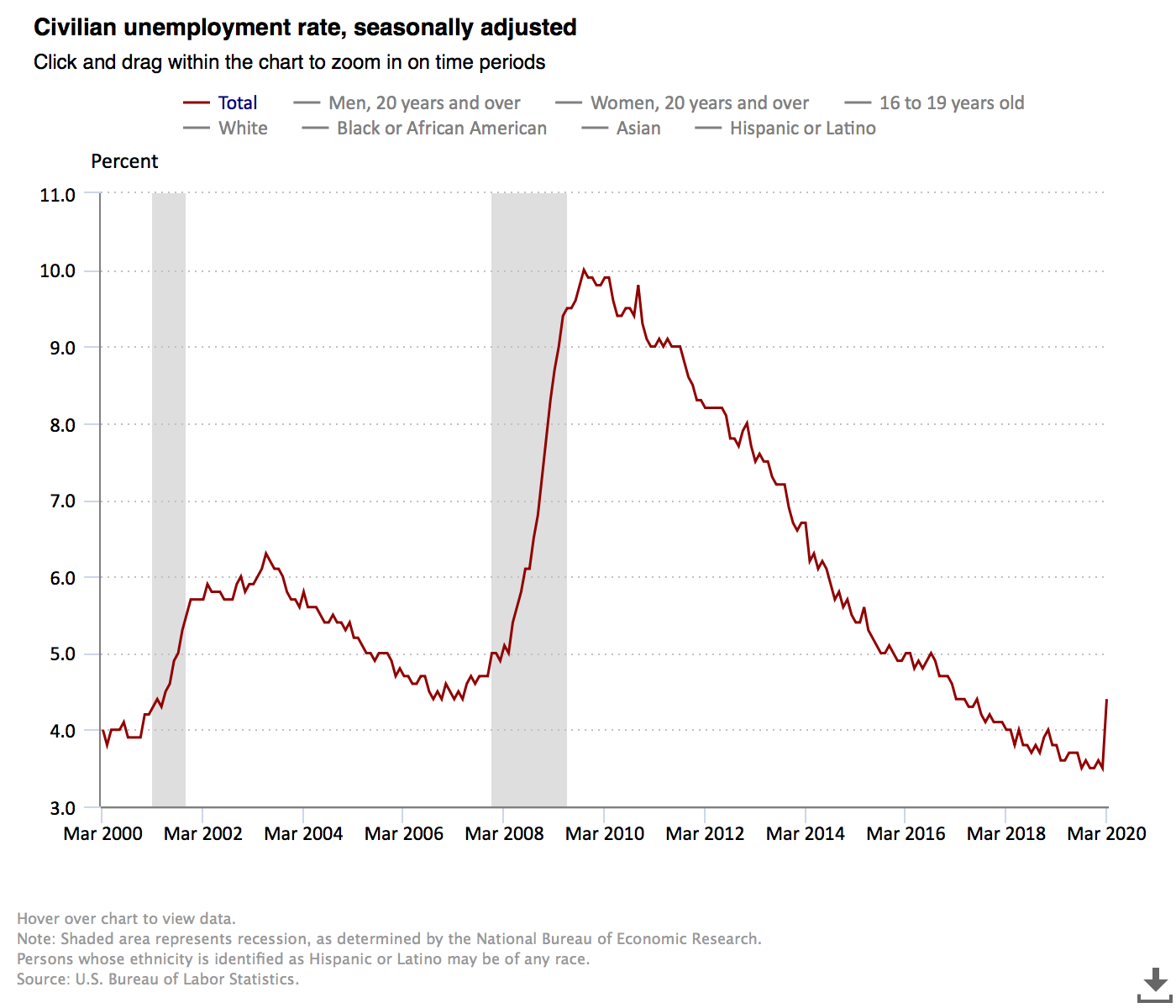 The US may have already reached its peak for medical resource utilization associated with COVID-19, according to estimates from the Institute for Health Metrics and Evaluation (IHME), an independent population health research center at UW Medicine at the University of Washington. Institute data now predict fewer deaths and illnesses overall than had been predicted just last week. Whereas total deaths by June 1 had been estimated over 81,000, the latest data pegs that number at 68,200. Importantly, the model assumes social distancing across the US through May.
The estimates echo findings from the Johns Hopkins University Coronavirus Resource Center, which suggest the curve in the US has flattened. In fact, a high of 35,000 cases were reported on April 9, with just 25,300 new cases reported on April 12.
The economic impact of the COVID-19 pandemic and associated business shut downs remains to be seen. The latest data from the Bureau of Labor Statistics shows the unemployment rate for March was 4.4%, representing a total 701,000 decrease in nonfarm payroll employment.