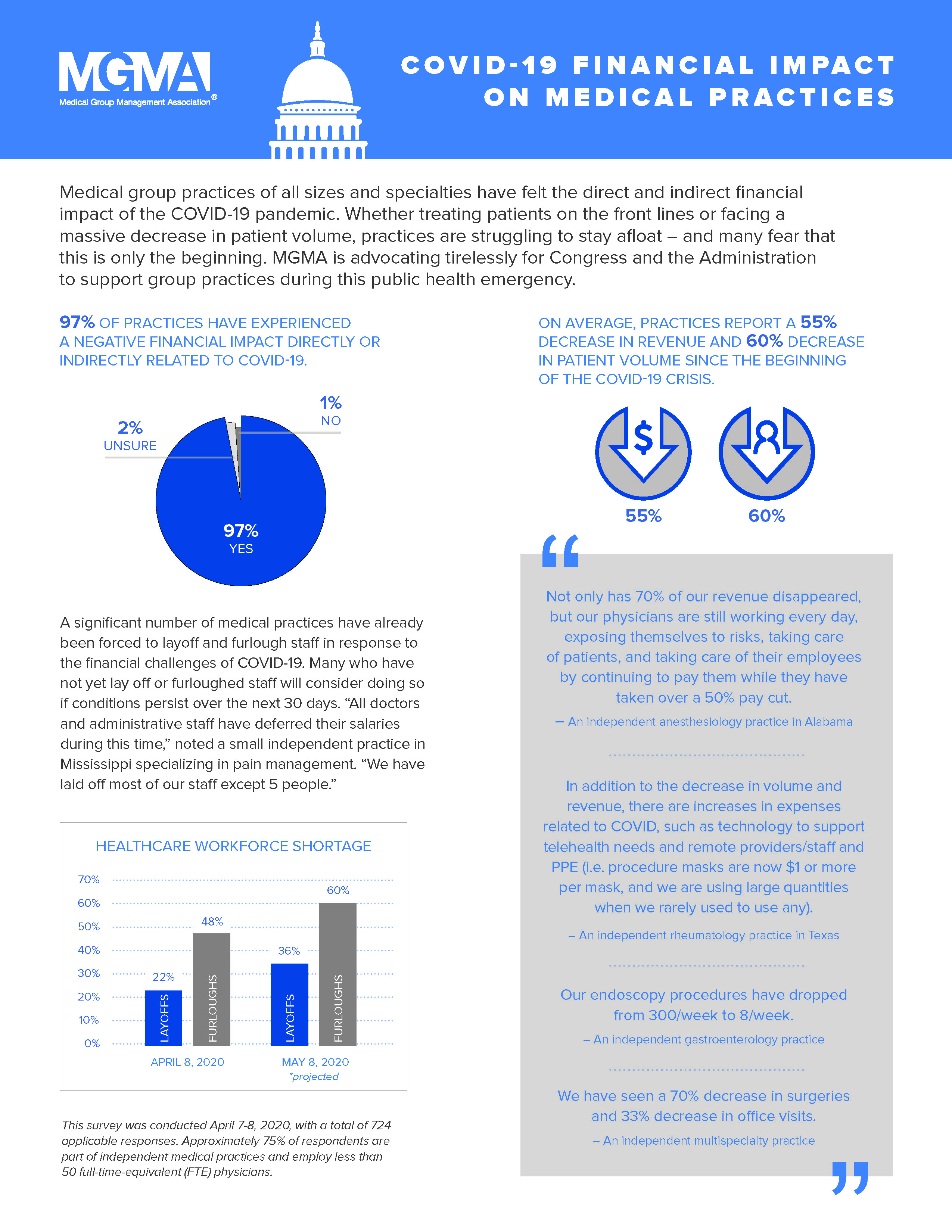 More than 300,000 Americans could die if all social distancing measures are abandoned, according to documents obtained by the Center for Public Integrity and reported in conjunction with NPR. Some experts argue those figures are conservative.
With distancing in place, the Institute for Health Metrics and Evaluation (IHME), an independent population health research center at UW Medicine at the University of Washington, estimates that the US hit its peak in daily COVID-19 deaths with 2,481 deaths on April 15; the prediction currently is at 2,037 daily deaths, dropping to 855 on May 1.
As a result of office closures and social distancing initiatives, medical practices across the US report a 55 percent decrease in revenue and a 60 percent decrease in patient volume, Medical Group Management Association (MGMA) reports.
The survey, conducted April 7-8, 2020, with a total of 724 applicable responses (roughly 75% of respondents are part of independent medical practices and employ less than 50 full-time-equivalent (FTE) physicians), reveals that 97 percent of practices have experienced a negative financial impact due to COVID-19. Projections suggest that by May 8, 60 percent of the medical practice healthcare workforce could be furloughed with 36 percent laid off.
Figure courtesy of MGMA