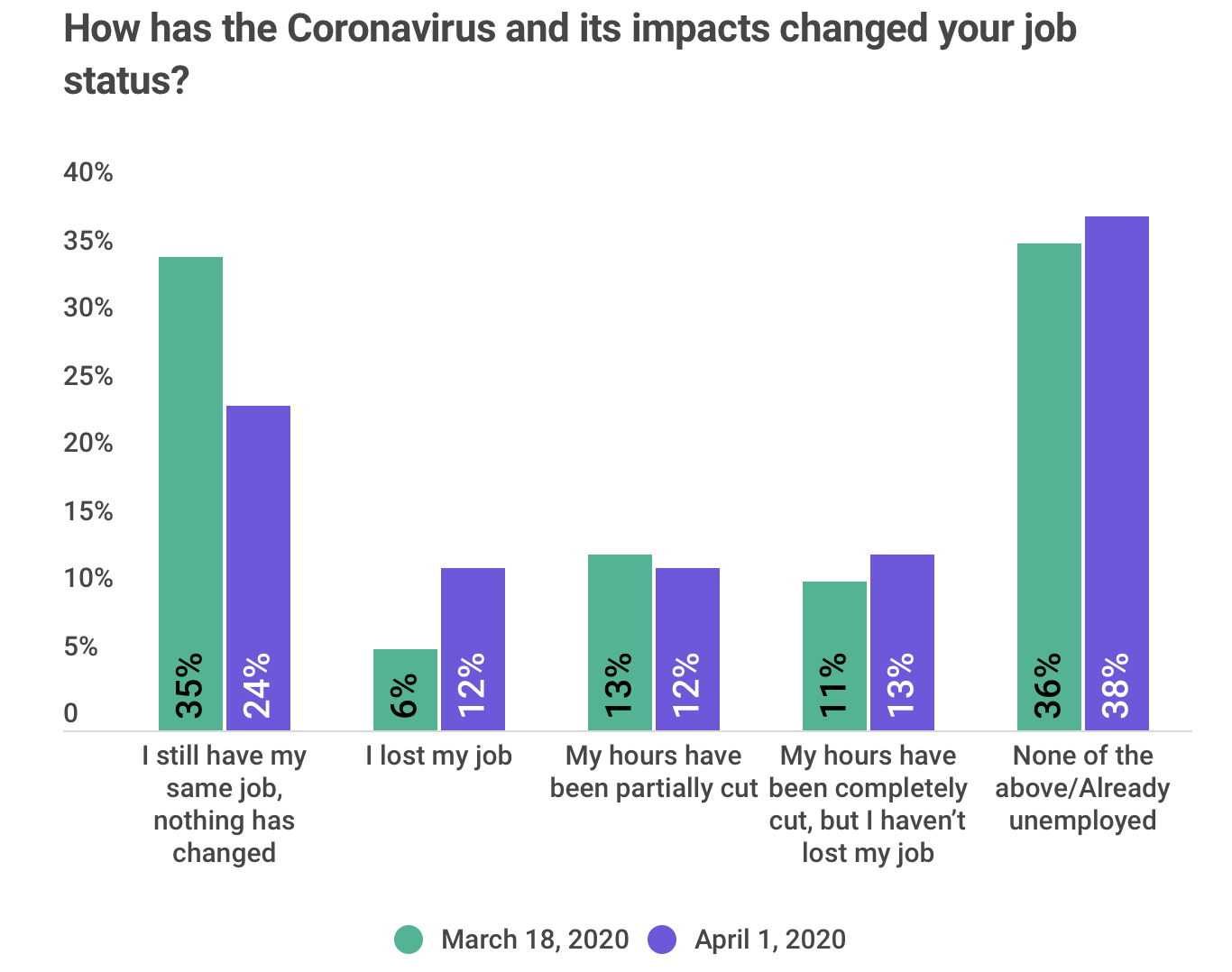 The peak for medical resource utilization related to COVID-19 in the US is estimated to hit on April 15, and deaths will peak on April 16, according to the Institute for Health Metrics and Evaluation (IHME), an independent population health research center at UW Medicine at the University of Washington. The sobering estimates predict 3,130 deaths on the peak day.
IHME estimates assume full social distancing through May 2020, in which case the national need for ICU beds for COVID-19 patients could fall to 330 on June 1, compared to a peak of 29,417 next week. Total deaths are predicted to reach up to 81,671 by June 1 before leveling off through the summer.
As of this morning, CDC reports 330,891 cases in the US with 8,910 total deaths.
On the economic front, results from LendEDU's second consumer survey on the impact of COVID-19 shows that the number of individuals who have claimed unemployment doubled in two weeks to 12 percent. Fifty-one percent of respondents have dipped into savings/emergency funds due to the crisis, up seven percent. Thirty percent of respondents say they use any stimulus money for savings, while the same percentage will use it for food, supplies, or other necessities. Twenty percent say they will use funds for rent or mortgage payments.
Image from LendEDU.com