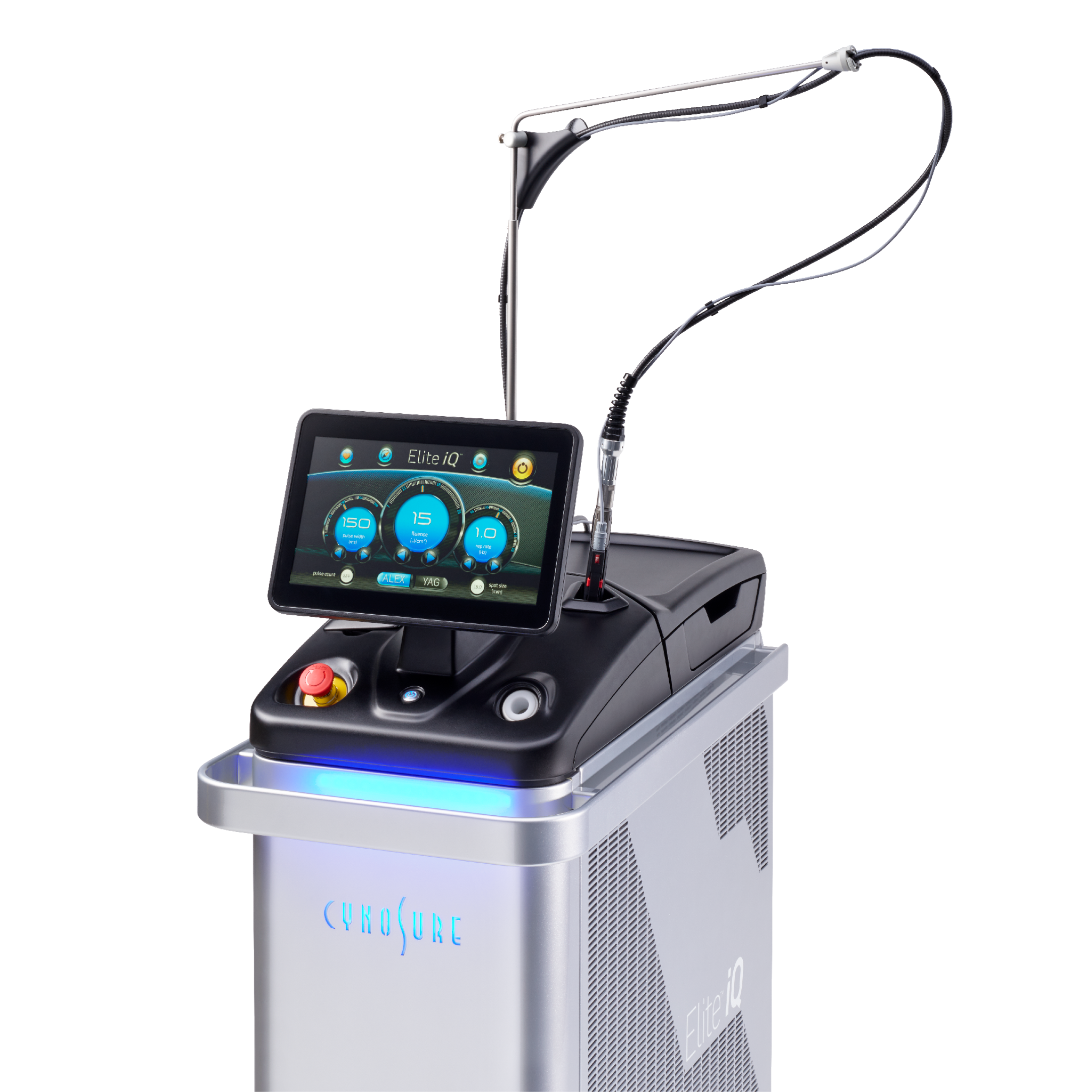 Cynosure is launching the Elite iQ platform – the next generation of Cynosure's Elite+ Aesthetic Workstation and the first Alexandrite-ND: YAG System to U.S., European and Australian markets.
Armed with patented Skintel technology, which measures melanin and reads specific skin types of patients allowing for real-time adjustment of treatments settings, the Elite iQ workstation solves the challenges historically encountered by practitioners when treating men and women with darker skin types.
"The Elite iQ device meets the growing market demand for hair removal and skin revitalization solutions for men and women across all skin types," says Todd Tillemans, Cynosure Chief Executive Officer, in a news release.
The Elite iQ device also enables practitioners to treat common skin concerns including unwanted hair, facial and leg veins, sun damage, facial wrinkles and razor bumps, all on a single device without surgery.
"My patients are pleased with their fast and easy laser hair removal sessions thanks to the Elite iQ technology," says Vic Ross, MD of Scripps Clinic, based in San Diego, California. "I hear often that women and men with darker skin types were under the impression they weren't candidates for these types of treatments and the reality is, everyone is a potential candidate I can treat with ease and confidence. The intelligently designed instrument panel, including real-time pigmentation assessment that guides the practitioner in optimal parameter selection, has set my practice apart and has meant even more satisfied patients with fantastic results."
The next-generation workstation has a new dashboard design and a built-in treatment guide to help determine hair removal test spot settings; dynamic screen lighting to easily view the active wavelength; high treatment versatility with adjustable pulse width, fluence and repetition rate; and the ability to save settings for future use. The upgraded station also includes a sliding drawer accessible from both sides of the device, a flat-top design for easy access to accessories during treatments and it is more easily maneuvered with a new wraparound handle, Cynosure notes.