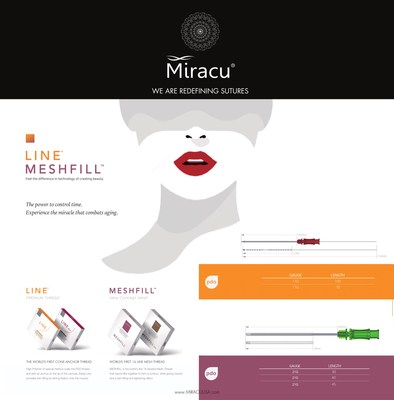 Richard M. Goldfarb MD, is the new Medical Director of DBM Corporation Inc. is the official US representative of MIRACU PDO Threads.
In this role, Dr. Goldfarb, the founder of the Center for SmartLipo & Plastic Surgery in the Philadelphia area, will serve as a teacher, lecturer, and trainer for select MIRACU PDO Thread Tradeshows, and Bootcamps.
"Inviting Dr. Richard Goldfarb as DBM Corporation Inc. Medical Director, responsible for medical guidance, oversight, and continuous quality improvement was a simple decision. The goal, we want to be the #1 solution provider for PDO threads in the United States, Canada, and Mexico, and whom better to have on our team, than the man that sets the aesthetic bar, and is both respected and admired by both his colleagues and patients for the quality of work his results deliver, and his compassionate personality," says Ethan Min, CEO of DBM Corporation Inc., in a news release.
"I look forward to joining DBM Corporation Inc. and being able to bring MIRACU PDO Thread and their newest breakthrough threads, the MIRACU Elasty Line and Elasty Meshfill to the forefront. I believe MIRACU PDO Threads offers medical aesthetic practitioners the solutions that they have been looking for," says Dr. Goldfarb. "Far more than the standard PDO Threads that are out on the market, MIRACU made safety #1. Their technology for both their cannulas and PDO Threads are unparalleled."