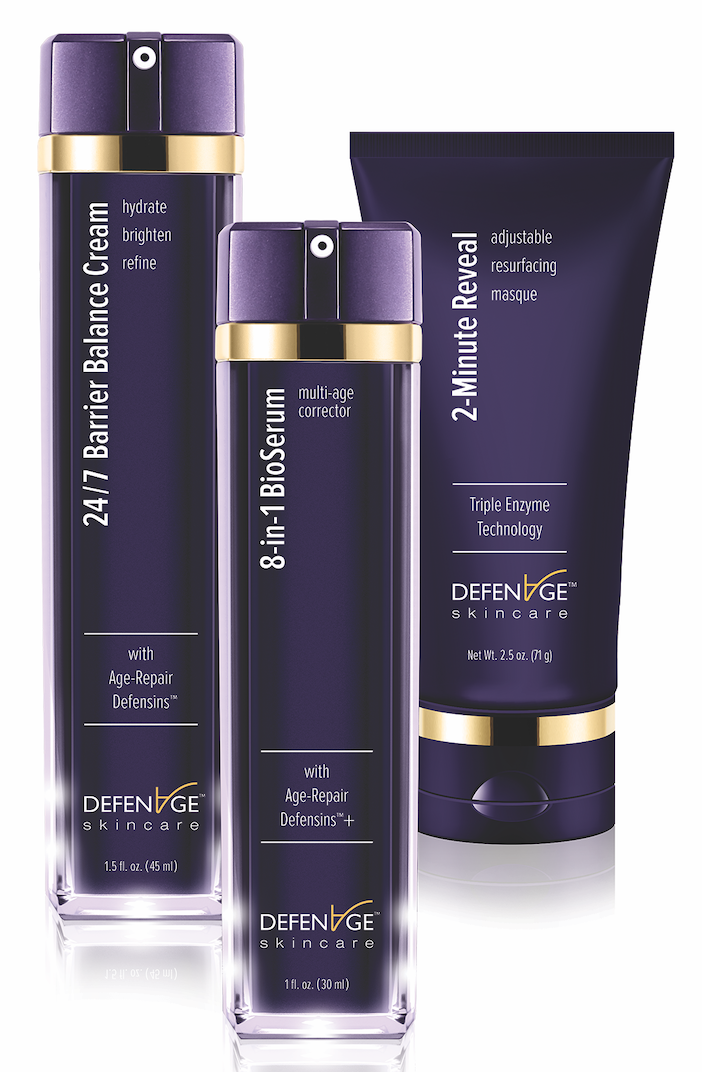 DefenAge Skincare now has a master patent from the European Patent Office that covers DefenAge's core technology.
The patent protects the exclusive rights of DefenAge to use the spectrum of immune peptides called defensins in topical cosmetic formulations in a specific range of concentrations.
"The use of defensins for anti-aging purposes is protected by a newly issued patent, and "know-how" protects the specific concentration of defensins, the way of their stabilization and formulation. DefenAge became an exclusive holder of a unique and remarkably powerful skin rejuvenation technology," says Nikolay Turovets, DefenAge's CEO, in a news release.
DefenAge is a brand of Progenitor Biologics. Progenitor Biologics, LLC is a wholly owned subsidiary of MediCell Technologies, LLC. The patent's proprietor is MediCell Technologies, LLC.
"The key mechanism behind defensins is the messaging to dormant, relatively young and fresh skin's master stem cells that are located all across our body. When these cells get activated, they produce young, new skin. Our body uses these 'preserved' cells during wound healing; therefore, skin in a closed wound is always younger than the skin around the wound. The use of topical defensins on intact skin is a truly revolutionary approach for anti-aging purposes," explains Gregory Keller, M.D., Chairman of DefenAge's Medical Advisory Board, in a news release.
DefenAge has completed 14 clinical studies to establish the safety and efficacy of their products. A multi-center, double-blind, placebo-controlled clinical trial showed that the defensin-based skincare regimen globally improved the appearance of aging skin without irritation, dryness, or inflammation, and without evidence of an increase of a marker of carcinogenic stimulation. 

"Defensins are a new paradigm in skincare, harnessing the body's own hidden regenerative powers. The new epidermis is statistically significantly brighter, with less visible superficial and deep wrinkles and vastly reduced appearance of pores. The double-blind study conclusively showed a statistically significant improvement in the global appearance of skin by biopsy, clinical and objective measures," says Amy Forman Taub, MD, principal investigator of the multi-center clinical trial. The study is published in the Journal of Drugs in Dermatology.