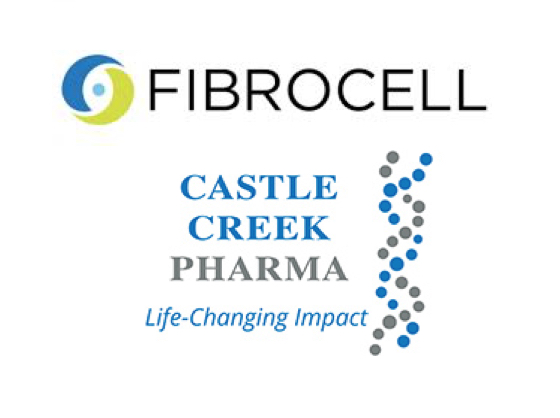 Fibrocell Science, Inc. has entered into a collaboration agreement with Castle Creek Pharmaceuticals to develop and commercialize Fibrocell's lead gene therapy candidate, FCX-007, for the treatment of recessive dystrophic epidermolysis bullosa (RDEB), a rare, life-threatening genetic disorder diagnosed at infancy with no cure or treatment approved by FDA.

Under terms of the collaboration agreement, Castle Creek Pharmaceuticals will receive an exclusive license to commercialize FCX-007 in the United States. Castle Creek Pharmaceuticals will be responsible for all development and manufacturing expenses up to $20 million prior to the initial Biologics License Application (BLA) filing with the FDA. If development spending exceeds $20 million, Castle Creek Pharmaceuticals will be responsible for 70% of the excess costs and Fibrocell will cover 30% of these additional expenses. Castle Creek Pharmaceuticals will also be responsible for all commercialization activities for FCX-007. Fibrocell will maintain responsibility for clinical development, regulatory interactions, and manufacturing of the product under a future supply agreement with Castle Creek Pharmaceuticals.

Fibrocell will receive an upfront payment of $7.5 million, $2.5 million for the first patient enrolled in the Phase 3 clinical trial and $30 million upon BLA approval and commercial readiness. Fibrocell is also eligible to receive up to $75 million in sales milestones, consisting of $25 million when FCX-007 achieves $250 million in cumulative net sales and an additional $50 million upon attaining $750 million in cumulative net sales. In addition, Castle Creek Pharmaceuticals will pay Fibrocell a 30% share of the gross profits from FCX-007 sales.

Fibrocell will retain sole ownership of the Rare Pediatric Disease Priority Review Voucher (PRV), which may be granted upon market approval of FCX-007. The PRV can be used to obtain priority review for a subsequent New Drug Application or BLA, and can be sold to another entity.

"We are proud to partner with Castle Creek Pharmaceuticals, a company recognized for its innovation in drug development for rare skin diseases and its commitment to the epidermolysis bullosa community. This agreement provides resources and non-dilutive capital to continue the development and, if approved, commercialize FCX-007, a potentially transformative treatment for RDEB patients," said John Maslowski, President and Chief Executive Officer of Fibrocell. "With Castle Creek Pharmaceuticals providing funding for the development of FCX-007, Fibrocell can allocate additional resources to advance clinical development of FCX-013 for the treatment of moderate to severe localized scleroderma."

FCX-007 is a genetically-modified autologous fibroblast that encodes the gene for type VII collagen (COL7). In a recent Type B meeting, the FDA provided guidance on various design aspects of Fibrocell's proposed Phase 3 clinical trial, named DEFI-RDEB. The trial is designed as an open label, multi-centered, intra-patient controlled study expected to enroll 15-20 patients. The trial is expected to initiate in the second quarter of 2019.

FCX-007 is being developed in collaboration with Intrexon Corporation (Nasdaq: XON). As part of our existing Exclusive Channel Collaboration (ECC), Fibrocell will pay Intrexon 50% of all upfront, milestone, and profit share payments from Castle Creek Pharmaceuticals. Payments to Intrexon do not include funds received by Fibrocell from Castle Creek Pharmaceuticals in connection with the development and manufacturing costs or payments for supply of FCX‑007. FCX‑007's development continues subject to the 2012 ECC.

"We believe our collaboration with Fibrocell is synergistic and serves both of our long-term objectives well. It increases the breadth of Castle Creek's potential epidermolysis bullosa therapies by combining our clinical trial evaluating our investigational topical therapy (CCP-020) for epidermolysis bullosa simplex (EBS) with Fibrocell's gene therapy to potentially treat RDEB," said Greg Wujek, Chief Executive Officer of Castle Creek Pharmaceuticals. "Castle Creek values the contributions of the Fibrocell team in progressing development of FCX-007, and we are excited to work with them to continue advancing this novel EB therapy that offers the potential to bring relief to patients suffering from this chronic, painful and debilitating disease."

Based on Fibrocell's receipt of the upfront payment from Castle Creek Pharmaceuticals and reduction of expenses associated with the development of FCX-007, the Company believes its existing cash will be sufficient to fund operations into the third quarter of 2020.

In connection with the successful completion of the agreement with Castle Creek Pharmaceuticals, Fibrocell also concluded the strategic alternative review process announced last year. Canaccord Genuity Group, Inc. acted as financial advisor to Fibrocell.