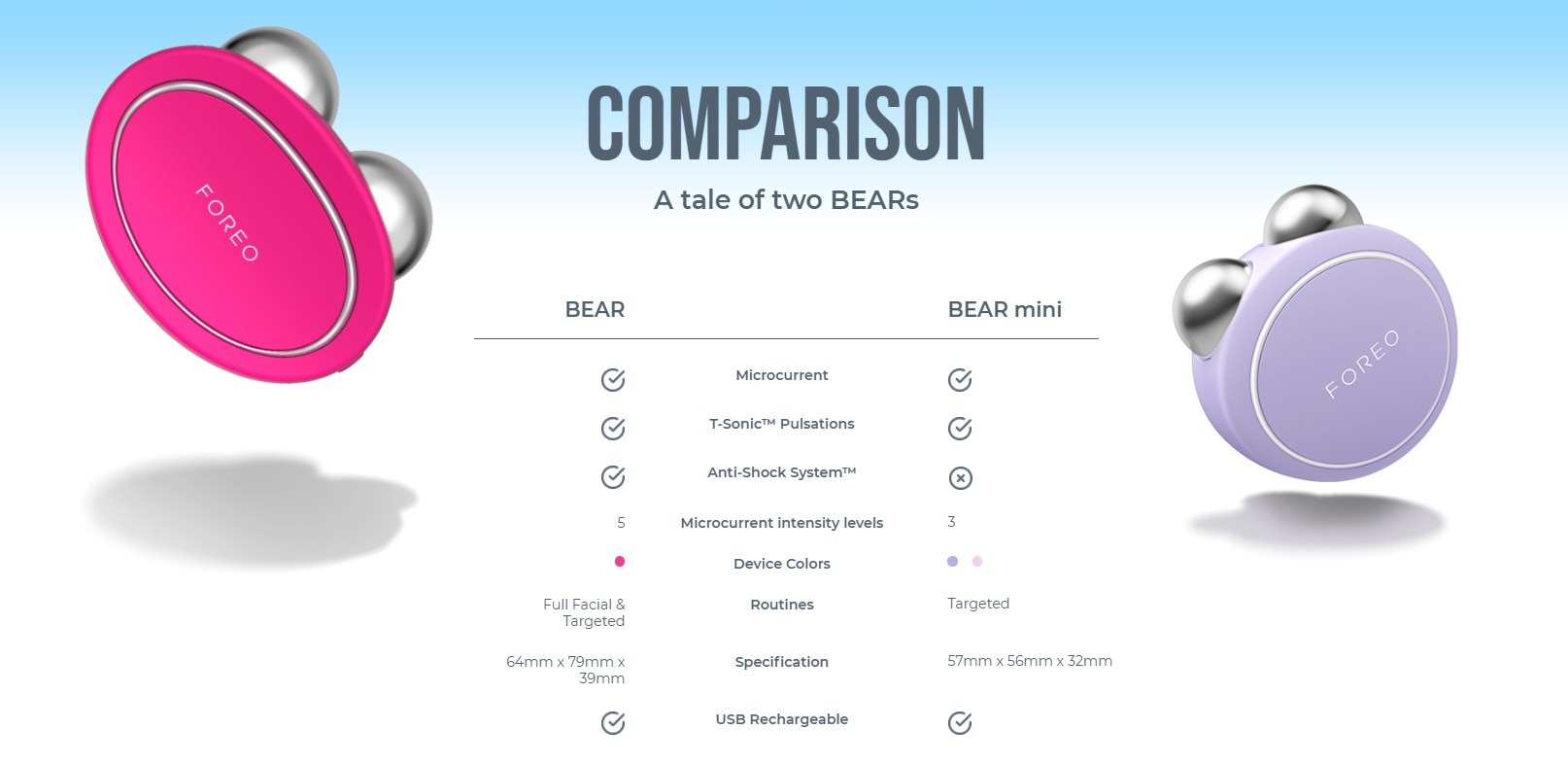 Foreo is joining forces with TikTok's most trendy mom, Sheri Nicole, to announce the launch of its new microcurrent devices, Bear and Bear mini and kick off the #FaceUrStrength movement that inspires everyone to hone in on their unfiltered individuality.
The campaign focuses on empowerment and the importance of kindness through personal storytelling on TikTok. Sheri Nicole will show her 11 million fans how to stimulate our facial muscles for contouring and strengthening the muscles that enable her to create her viral TikTok videos.
Foreo is also engaging additional TikTok stars to ignite the #FaceUrStrength movement to show the world "that face that makes you, you." Creators such as Montana Tucker, Amani Alzubi, Sydney Di Cola, Israel Maldonado, JC Domdowski, and Anton are just a few amongst the many that will showcase their fresh faced-self while hosting a giveaway for their followers with a chance to win a BEAR on Foreo's TikTok channel.
"We at Foreo have designed this product range that couldn't have come at a better time where conscious consumers are taking skincare into their own hands," says Beki Hoxha, Foreo General Manager of Americas, in a news release. "The power and portability of BEAR and BEAR mini are undeniable but even greater than that is our underlying brand purpose to empower men and women of all ages and skin types to share their unique experiences. It's not about selling products but teaching and highlighting these relatable stories, making genuine connections, and promoting individuality."
The Bear features Anti-Shock System, an integrated system that offers maximum safety and comfort, consistently during every use. With a combination of microcurrent and T-sonic pulsations, the Bear and the Bear mini tones the skin. The stimulating microcurrents help to build collagen, repair elastin, and tightens and tones via electrical currents that mimic the body's own natural regenerative process. Foreo's signature T-sonic pulsations exercise more than 65 muscles in the face and neck while also relaxing the facial muscle tension points.
The Bear comes in the classic Foreo Fuschia color whereas Bear mini is available in Pearl Pink and Lavender. Both Bear and Bear mini received FDA and Health Canada clearance. Bear retails for $299 USD / $399 CAD, and Bear mini at $199 USD / $259 CAD, available on FOREO.com as well as Sephora.com. Will be available on ShoppersDrugMart.ca on September 28 and ULTA.com on October 11.