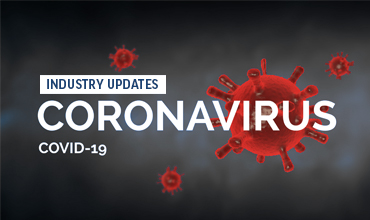 Henry Schein Medical. Henry Schein Medical is making VisualDx available to assist health care professionals seeing patients virtually or in person amid the COVID-19 outbreak. The web-based, clinical decision support system is designed to enhance diagnostic accuracy, aid therapeutic decisions, and improve patient care, all critically important for clinicians on the front lines of medicine.
VisualDx can be accessed from a computer desktop, tablet, or mobile application and is part of Henry Schein Medical's SolutionHub™. It helps health care professionals navigate diagnostic challenges by using the software to enhance clinical decision-making. With VisualDx, a clinician can build a custom differential diagnosis; search by disease for quick therapy and treatment options; review and compare a curated medical image library; understand medication reactions; and share patient handouts via email.
To participate in VisualDx's 90-day offer, health care professionals have to activate their account with VisualDx by May 31. To sign up, visit www.visualdx.com/raisetheline.
PCA Skin. PCA Skin®is partnering with FABRIC and its non-profit AZ Apparel Foundation that is using their resources to produce FDA-approved Personal Protective Equipment (PPE) during the COVID-19 health emergency.
From April 13 to 30, PCA Skin will donate 100 percent of proceeds from their daily care mask sales on pcaskin.com, professional drop ship orders and on participating e-tailer websites including Dermwarehouse, to FABRIC's 501c3 non-profit, Arizona Apparel Foundation. Proceeds up to $10,000 will assist FABRIC in ramping up production at their Arizona facility to produce PPE. PCA SKIN daily care masks include Detoxifying Mask, Hydrating Mask, Revitalizing Mask, Purifying Mask, and Pore Refining Treatment—a range of at home solutions to address a variety of skincare concerns.
To make a donation to FABRIC's GoFundMe account, visit FABRIC Blog.