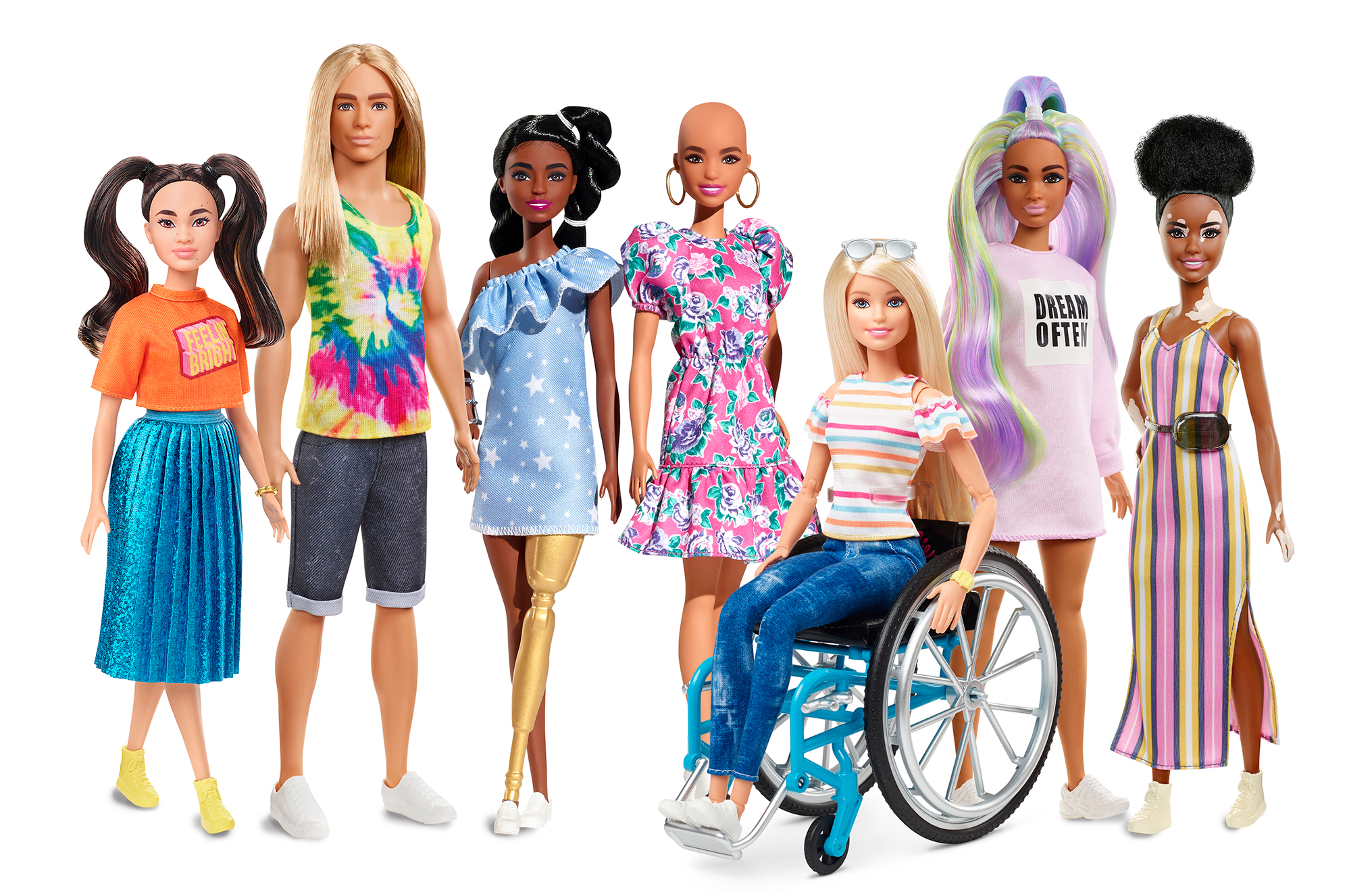 In an effort to be more inclusive, Mattel, the maker of Barbie dolls, has released new dolls in its Fashionista line including a Barbie with alopecia and one with vitiligo.
"For 2020, Barbie is continuing the journey to represent global diversity and inclusivity in the fashion doll aisle by showcasing a multi-dimensional view of beauty and fashion by adding: a doll with skin condition vitiligo, a doll with no hair, a doll with a darker skin tone that uses a gold prosthetic limb, Ken with long rooted hair (all for the first time)," according to a company statement.
The brand's efforts on diversity and inclusivity are resonating. In 2019, over half of all dolls offered were diverse. Of the top ten best sellers in the Barvie Fashionista line, seven were diverse, including the doll that uses a wheelchair. The top-selling doll for almost every week in 2019 was a curvy black fashionista with an afro hairstyle, Mattel reports.