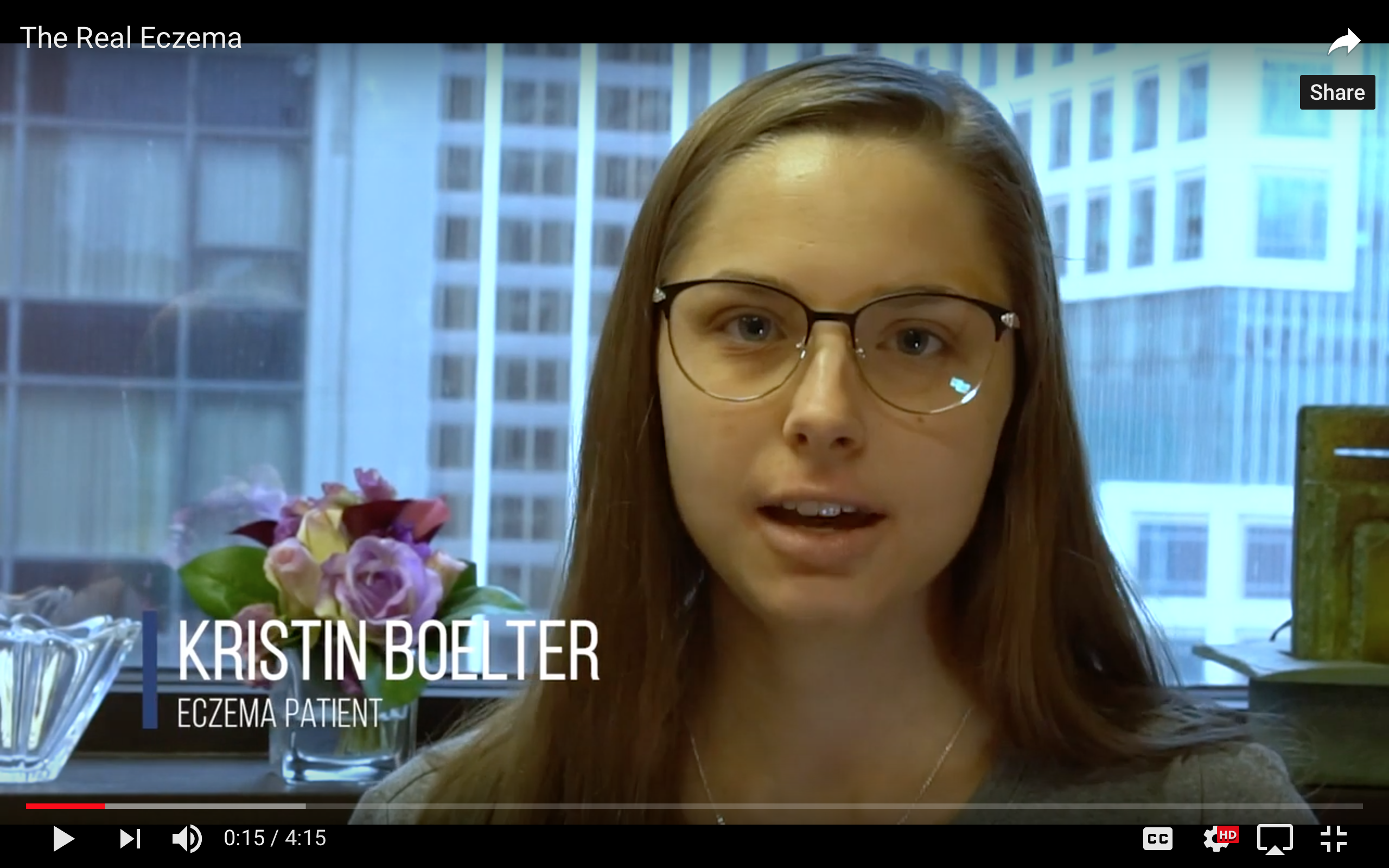 October's Eczema Awareness Month efforts will focus on unhiding the realities of eczema with the National Eczema Association's (NEA) #TheRealEczema campaign.
The new campaign includes a video, "The Real Eczema," featuring dermatologists Peter Lio, MD, and Smita Aggarwal, MD; allergist Anna Fishbein, MD, NEA's Director of Research Wendy Smith Begolka, MBS, along with eczema patients and a parent of a child with eczema.
"We are excited about the revolution in understanding eczema's impact on affected individuals and families and in our new therapies recently approved and in development. We are working to minimize eczema in each and every patient—minimizing the rashes, the itch, the sleep disturbance, and its secondary effects," comments Lawrence Eichenfield, MD, Chief of Pediatric and Adolescent Dermatology at Rady Children's Hospital-San Diego, Professor of Pediatrics and Medicine (Dermatology) at the University of California, San Diego (UCSD) School of Medicine, and member of NEA's Scientific Advisory Committee.
"Thankfully, we're in an unprecedented era of scientific research, evolving knowledge, and new drugs in the pipeline, contributing to great hope for the future in terms of innovative treatments and ideally, one day, a cure," adds Julie Block, NEA President and CEO.