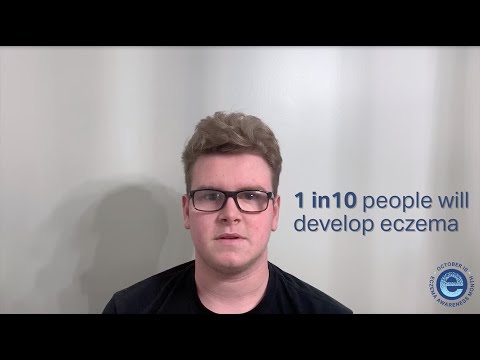 The National Eczema Association (NEA) is offering a robust series of virtual educational programs, patient/caregiver support experiences, community engagement activities and free resources throughout October's Eczema Awareness Month
This year's month-long stakeholder engagement efforts focus on providing education, support and resources for people living with eczema through NEA's ongoing #UnhideECZEMA campaign, and heightening awareness/self-awareness of the eczema experience through #GetEczemaWise, an empowering campaign and NEA's Eczema Awareness Month video.
"We are in the midst of an unprecedented era of discovery and promise for the future of eczema, thanks to new medications in the pipeline, scientific research underway, and evolving insights into the lived experience and treatment preferences that can advance innovative and targeted therapies for this burdensome skin disease," comments Julie Block, NEA President and CEO.
NEA's Eczema Awareness Month 2020 is supported in part by Sanofi Genzyme/Regeneron; AbbVie; Eli Lilly; Water Wipes; Baby Dove; CeraVe, and Dermavant.