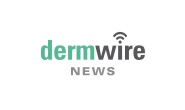 New guidelines from the American Academy of Dermatology (AAD) and the National Psoriasis Foundation (NPF) take on psoriasis phototherapy.
The 2019 guidelines of care for the management of psoriasis with phototherapy address multiple phototherapy treatment options ranging from widely used ultraviolet modalities to the combined use of photosensitizing agents; to newer and less prevalent choices, which have demonstrated promise.
The guideline also discusses recommended dosing regimen, efficacy, and adverse effects of the various phototherapy modalities, which are used as monotherapy or in combination with other psoriasis therapies to treat moderate-to-severe psoriasis in adults.
In addition to treatment recommendations in the guideline, the role of the dermatologist in monitoring and educating patients about the benefits and risks associated with phototherapy is explored.