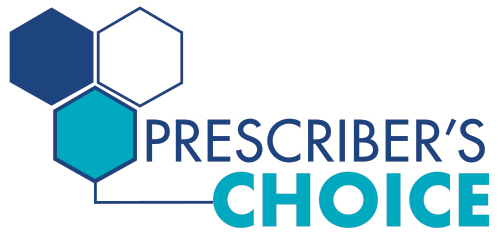 Two new options from Prescriber's Choice enable physicians to prescribe and ship medicines directly to patients for the treatment of dozens of dermatologic conditions. The ability to ship Prescriber's Choice medicines to patients is an alternative to existing in-office dispensing to support the current needs of physicians and patients.
PC Direct for in-office use and PC Delivers for remote prescribing enable prescribers to access the medicines they are seeking for their patients while minimizing the exposure of patients who are currently following shelter-at-home policies. All Prescriber's Choice products are sourced from its affiliated FDA-Registered 503B-Outsourcing Facility ensuring doctors know what is in the medicines they prescribe and where they come from.
Prescriber's Choice says that PC Direct leverages groundbreaking patent-pending technology and an in-office point of sale terminal to enable prescriptions submitted via the physician's electronic medical records (EMR) to be shipped to the patient following their visit. PC Direct enables office management, tracking of patient records and financial reconciliation through the new technology, FRED (Financial Reconciliation E-prescription Data). Medicines are shipped free by UPS to patients' homes saving a trip to the pharmacy.
Created out of necessity during COVID-19, PC Delivers is a more basic offering of PC Direct, supporting fundamental prescribing and delivery needs for those using telemedicine, Prescriber's Choice says. Through PC Delivers, prescriptions are submitted via the physician's EMR, selecting Sincerus Florida as the pharmacy, and medicines are shipped free by UPS to patients' homes.
For nearly five years, patients have had access to Prescriber's Choice custom medicines directly from their doctors. With in-office dispensing, patients leave the doctor's office with medicine in hand, avoiding the visit to the pharmacy, and without needing to wait for medicines to arrive. The cost of the medicines is less than most co-pays.
Any US-based licensed prescriber can submit via their EMR to Sincerus Florida, and PC Delivers will ensure their patient receives the custom medication they prescribed at a cost less than most co-pays. Following the prescriber order, the patient will receive a text message with an encrypted and secure link to complete their purchase and the medicines are then shipped UPS two-day express at no charge.
"As a nation, we need to find ways to best support each other's needs. When we heard from our partnering prescribers that they needed a path to help them deliver medicines to patients, we went into action building a secure tool to help get the medicines that people need into their hands," says Prescriber's Choice Founder and CEO Spencer Malkin. "We are committed to doing all we can to ensure that patients with chronic and emerging skin conditions do not put their health on hold."
PC Direct and PC Delivers are giving prescribers the ability to ship medicines directly to their patients for some of most common dermatologic conditions including acne, dermatitis, melasma, rosacea, among other conditions.
PC Direct and the remote PC Delivers are available to all prescribers in the US who are seeking dermatologic medicines for their patients. Due to the volume of calls, Prescriber's Choice will not be taking orders over the phone.