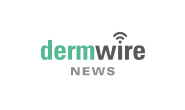 Chris Nolet is the newest member of Revance Therapeutics, Inc.'s Board of Directors. He will serve as the Chair of the Revance Audit Committee.
"Chris Nolet brings an extraordinary record of industry-shaping consultation to the Revance Board of Directors," says Dan Browne, President and Chief Executive Officer of Revance. "Chris's leadership roles with Ernst & Young (EY) Life Sciences Industry Group and the California Life Sciences Industry Association (CLSA) among others, bring invaluable economic, operational, and policy expertise to the company. As Chair of the Audit Committee, he will provide valuable oversight of our corporate accounting and financial reporting processes, internal controls, financial reporting and audit functions, as we progress towards commercial company status."
Mr. Nolet is the former West Region Life Sciences Industry Leader & Partner at EY, retiring in June of 2019 after more than 38 years in the profession. In addition to serving clients, his responsibilities included leading West Region EY Life Sciences Industry Group, and serving as a member of the Global EY Life Sciences Executive Leadership Group, which established policies and operating strategies for EY Life Sciences practice worldwide. He currently serves on both the Executive Committee and Audit Committee (Chair) of CLSA and is a former member of the Finance & Investment Committee and Emerging Companies Section of the Biotechnology Innovation Organization. Prior to joining EY, Mr. Nolet was​ ​a partner at PricewaterhouseCoopers where he led the Life Sciences practice in the western U.S. He has a B.S. in Accounting from San Diego State University and ​is​ a Certified Public Accountant in California.
"I have been very fortunate to work with the full range of life sciences companies, from rapidly growing venture-capital backed startups to Fortune 100 companies, and understand the underpinnings of a successful commercial biotech business," says Mr. Nolet. "I am elated to be a part of the Revance board as the company prepares to meaningfully transform patient experiences and disrupt the $4.5 billion global neuromodulator industry with its innovative science."