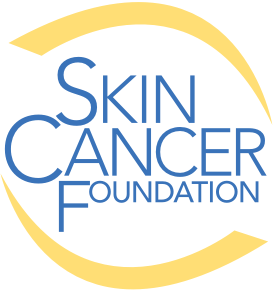 The Skin Cancer Foundation's annual Champions for Change Gala comes to The Plaza New York City October 17.
The Champions for Change Gala is the signature fundraising event for The Skin Cancer Foundation's programs and initiatives.
Awards are given to the Foundation's "Champions"—individuals or corporate supporters committed to the Foundation's goal of changing behaviors and saving lives through skin cancer education. This year marks the 40th Anniversary of the Skin Cancer Foundation.
Information on the Gala and RSVP are available at skincancer.org/gala.
The Skin Cancer Foundation has also wrapped it's "Destination: Healthy Skin" Program, after traveling more than 10,000 miles across the US. As part of the program, 59 dermatologists volunteered more than 175 hours to provide free full body skin exams this summer. In all, they provided more than 1,800 skin exams and identified 578 potential skin cancers and precancers, including 40 suspected melanomas.
Walgreens collaborated with The Skin Cancer Foundation on the program for the second year in a row. The 2019 Destination: Healthy Skinprogram was supported by Walgreens,EMD Serono and Pfizer, Shiseido, and Genentech.
Dermatologists interested in volunteering for the 2020 program should visit DestinationHealthySkin.org/volunteer.