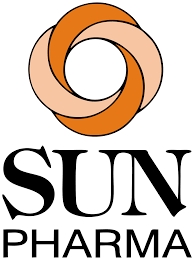 Sun Dermatology, a division of Sun Pharmaceutical Industries, Inc., USA, launched Take on Acne – a new advertising campaign designed to raise awareness of the profound impact of acne on everyday life, particularly among teenagers and young adults (roughly 12-25 years of age). Acne affects more than 85% of adolescents and, depending on its severity, persistence and other factors, is highly correlated with psychosocial problems and low self-esteem.
The Take on Acne ads depict the disruptive nature of powerful and painful acne breakouts that often seem to come out of nowhere. Featuring strong, empowering messages such as, "You are not your acne" and "Take back your face," the campaign emphasizes the biological and genetic causes of acne, while dispelling misperceptions that the condition is always caused by poor hygiene or diet.
"Take on Acne is meant to empower people with acne to re-gain control as their lives are interrupted by breakouts that can feel uncontrolled and overwhelming," says Andy Nelson, Vice President, Sales and Marketing, Medical Dermatology, Sun Pharma. "By showing what adolescents with acne are going through, our aim is to give rise to the voice of the patient in a meaningful way, underscoring our commitment to these patients and the dermatology professionals who serve them."
The ad concept is the result of research Sun Pharma conducted to understand how acne impacts teens and young adults, and how they experience this condition in their own words. The research uncovered common themes through personal expressions of psychosocial angst, hopelessness, and isolation. Research participants reported viewing themselves through a distorted lens, as if defined by their condition, and admitted to self-retreating to avoid being judged.
"Adolescence is a highly vulnerable life-stage for anyone, and the vulnerability is often magnified for those suffering from the more severe forms of acne," said Nicholas Squittieri, MD, chief medical officer of Sun Pharma. "Take on Acne intentionally uses provocative imagery to urge people with acne to seek earlier intervention, which can not only prevent formation of physical scars, but also lifelong psychosocial scars. It's also important that people know that some forms of acne are medical conditions that require clinical intervention."
The Take on Acne campaign will run in a variety of online digital, video, audio, gaming, and social media outlets, as well as on digital billboards across the US. Individuals seeking more information can visit TakeOnAcne.com to assess if and when to take action and to opt-in to receive acne-related materials.