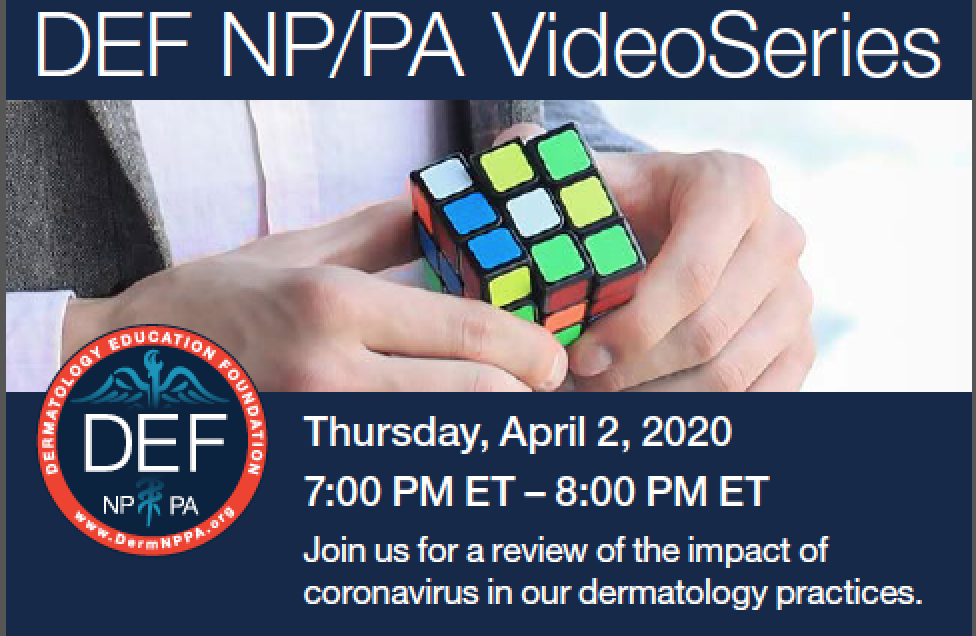 Dermatology Education Foundation (DEF) tonight launches a new weekly video series that will focus on the impact of the COVID-19 crisis on dermatology NPs and PAs.
Noting that this pandemic presents unprecedented personal and professional hardships and challenges to all practices, DEF urges dermatology professionals to join their colleagues to learn how they are affected and managing the myriad of challenges to managing patients in this new era of dermatology.
Guests will provide solutions that have been implemented in our practices, online resources, and strategies for success. There is opportunity for viewer participation.
The DEF will present this educational experience through an interactive video town-hall format, available from the convenience of your home or office.
The first program begins us at 7:00pm ET 2. Computer video and/or audio access is available. Registration is free and online.