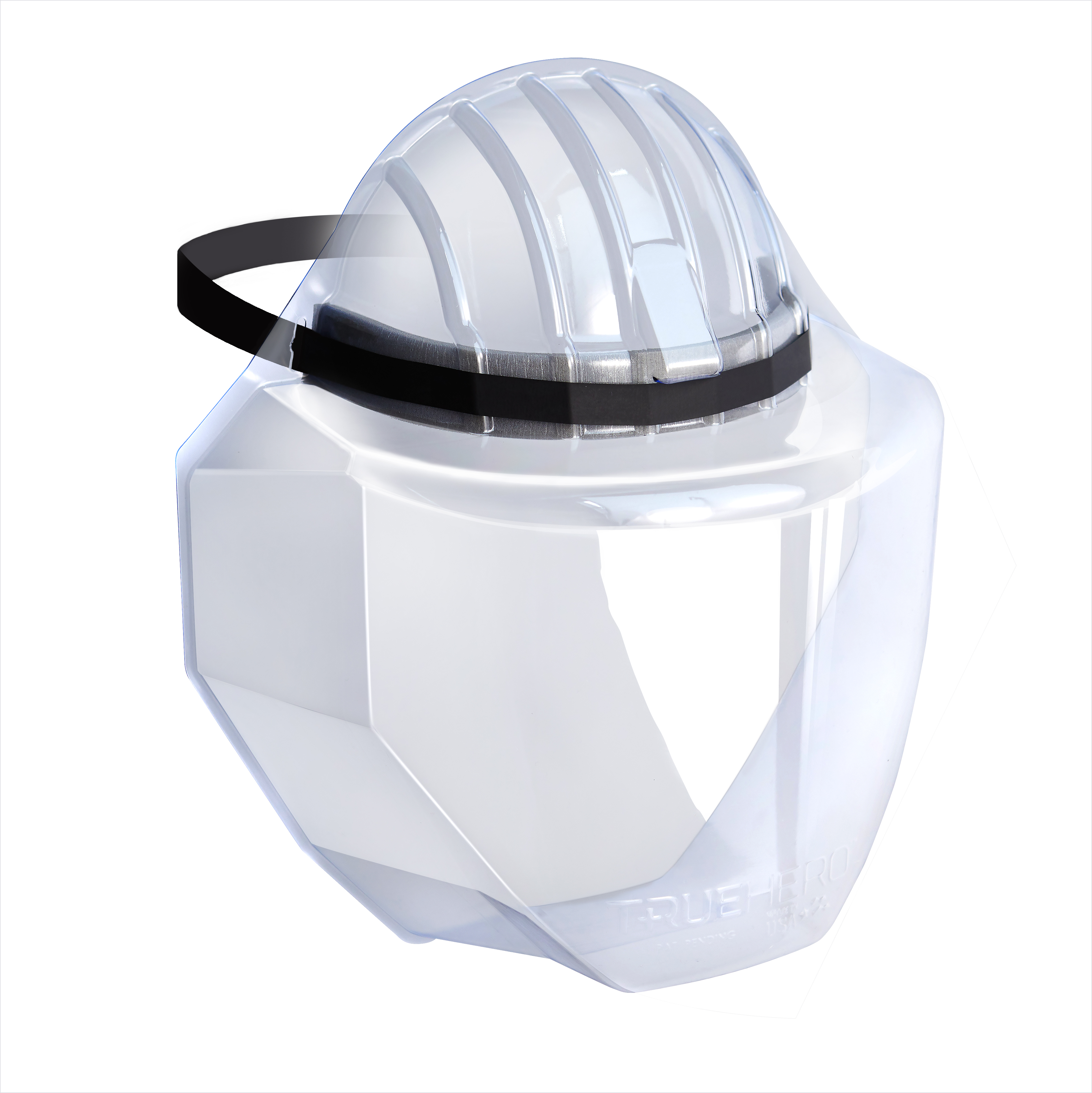 Responding to the need for PPE across the US, Jamestown Plastics, has pivoted production to manufacture face shields to protect from COVID-19. The TrueHero Extreme Coverage Shield is suitable for medical use, including in dermatology and aesthetic practices.
Unique features of the TrueHero shield include a flanged perimeter, along with coverage over the forehead and under the chin, providing coverage/protection from all angles. Additionally, the TrueHero is designed to allow heat and moisture to be drawn out from the inside to prevent fogging.
"We were determined to develop the best face shield possible, so we consulted with medical professionals to better understand their needs and expectations. We learned the three main concerns about traditional face shields were a lack of full protection, fogging of the shield, as well as glasses when worn with the shield, and the high, long-term cost associated with disposable shields. With this information, we immediately mobilized our team to design what we think is the best face shield on the market," says Jay Baker, President of Jamestown Plastics.
"Working through the night, our team finished the design in 24 hours and then within two days had the TrueHero™ Extreme Coverage Face Shield in the hands of our local healthcare professionals," he adds. "It was a true team effort for the true heroes: our healthcare workers!"
TrueHero is a reusable face shield that is large enough to accommodate eyeglass wearers. The manufacturer says TrueHero provides a lower overall cost of protection than what many healthcare facilities are currently experiencing using traditional disposable face shields.
Mr. Baker and his team have donated TrueHero face shields to local healthcare hospital workers, as well as hospitals in New York City and others across the country.