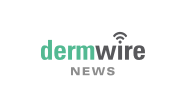 The DERM2019 NP/PA CME Conference continued to delight audiences with esteemed faculty presenters, including those who presented Friday, including April Armstrong, David Cohen, Kara Gooding, Joseph Gorelick, Julie Harper, Jayme Heim, George Keough, Leon Kircik, Kristine Kucera, Gilly Munavalli, Ted Rosen, and Linda Stein Gold. Here's a brief recap from some of those rockstar talks!
What's New In Vehicles Presentation from Leon Kircik
Recap by Leigh Ann Pansch, NP
I've heard it said, "In with the new, out with the old!" Well, in 2019, this is certainly the case in dermatology! Our patients just like foam! It's easy to apply, doesn't irritate the skin, and allows topical medications to absorb into the skin at a remarkable rate compared with oral formulations. In an age when antibiotic stewardship should be a consideration for each of us, foam vehicles of antibiotics like minocycline and tretinoin offer hope to "first do no harm."
Have you heard of nanoparticles? Whether you realize it or not, we're all familiar with nanoparticles in physical sunscreens containing zinc oxide and titanium dioxide. When it comes to topical therapy, it makes sense to consider nanoparticles of tretinoin and antibiotics. I know we could all agree topical retinoids can be…well, harsh. We know the benefits of using them far outweigh the irritation. But what if we could have the benefits without the irritation? How about a topical retinoid (tretinoin) nanoparticle containing micronized emollients like hyaluronic acid, glycerin, and soluble collagen? How's that, you say? Stay tuned and realize vehicle does matter!
We're all looking for the next best thing. Today, Dr. Kircik told us about a novel, topical therapy (clascoterone) that holds promise for improving outcomes in our acne patients by binding to androgen receptors. Will this molecule reduce sebum production and inflammation? Time will tell, but isn't it exciting to think about a safe way to topically block those androgens?! Dr. Kircik says, this is a "game changer!" We also heard about a molecule called CB-03-01 which may offer us yet another topical option for hair growth which offers promise with reduction of side effects.
Open your tool box, providers! This one looks promising! Dr. Kircik introduced us all to a new target: the inflammasome. A novel topical therapy called Licochalcone A holds promise for blocking P. acnes. While this molecule is currently being tested in animal models, results look favorable that yet another acne treatment modality is coming our way.
Tazorotene and halobetasol? Have your cake and eat it too! While we may think the two are more like oil and water, Dr. Kircik says this formulation may enhance delivery allowing improved outcomes while hydrating simultaneously! Remember when we were embracing the unique structure of micellar water? Well, there's a new term we all need to know: Polyaphron Dispersion Technology (PDT). These specially formulated oil-in-water delivery systems hold promise for medication delivery while simultaneously reducing skin irritation due to a chemical structure containing fewer surfactants.
Beetlejuice, Beetlejuice, Beetlejuice! We all have horror stories of the molluscum contagiosum patient who desperately wants rapid, complete remission. Do you ever feel like you need a magic wand? Well, stay tuned for FDA approval of topical cantharidin! There's even a new (VP-102) single-use applicator which holds promise for enhancing the safety profile, stability, and medicine delivery. And as if this was not enough, Phase 3 studies are indicating statistically significant clearance of the dreaded pox virus after 12 weeks of treatment.
Infectious Disease Update Presented by Ted Rosen
Recap by Jayme M. Heim MSN, FNP-BC, West Michigan Dermatology
Dr. Rosen began his infectious disease update by reminding us all that infectious disease is alive and well in the twenty-first century. The Zika Virus, Yellow Fever, West Nile Virus, and Measles continue to present a risk in the United States and elsewhere.
Zika virus is a disease that is transmitted primarily through the bite of an infected Aedes species mosquito. Zika is most dangerous when it is contracted by a pregnant woman because the virus is then passed on to the fetus resulting in birth defects and microcephaly. Fortunately, a vaccine has been in development that could find final approval and be available as early as 2020. While we all know the devastating effects of Zika, the virus may ultimately become a hero. During the course of trying to develop an effective vaccine against Zika, researchers found that the Zika Virus attacks the immature neurons in the brain. Unaltered Zika virus, when isolated in cultures, can be extracted and injected into neuroblastoma and glioblastoma cells to destroy these cells. This is currently being investigated in animal models using native virus and live candidate vaccine.
Recent deaths related to Yellow Fever have prompted a recommendation from the CDC and WHO for travelers who visit Brazil to receive the Yellow Fever vaccine prior to travel. However, if the patient has a history of solid organ transplant, they should not receive this live vaccine or travel to South America. If a solid organ transplant recipient contracted Yellow Fever, it would be fatal.
The 2018 data for West Nile virus has shown a sixty six percent increase in cases compared with past years indicating this virus is changing. The West Nile virus is carried by the CULEX mosquito and the number of cases tends to rise in the months of August and September. This virus' presentation on the skin can resemble a drug eruption that becomes pruritic. Eighty percent of people are asymptomatic, twenty percent exhibit flu-like symptoms and less than one percent of all patients develop meningitis or encephalitis. It is important to note that all states, with the exception of New Hampshire and Hawaii have reported cases in 2018.
Measles are back and will continue to spread unless all parents start having their children vaccinated. Measles are highly contagious and can be transmitted with something as simple as coughing or sneezing. In fact, if you are in a room with someone who has the measles and they cough or sneeze, nine out of ten unvaccinated people in the room will contract the measles. While the measles vaccine is safe and effective, many states do not require children to be vaccinated against measles, thus putting all of us at risk. The WHO estimates that in the last eight years, 21.1 million children worldwide missed their first measles vaccination which has created a pool of 170 million people who are susceptible to the measles.
Acne: What's New and Where are We Going? Presented by Linda Stein Gold
Recap by Leigh Ann Pansch, NP
Social injustice? Who knew we needed to consider social judgement in our acne patients. New research indicates young patients with acne may face negative judgement affecting nearly every area of their interpersonal relationships. Acne may be more than skin deep.
Dr. Stein Gold also said we need to get back to our pathophysiology roots. New science seems to indicate inflammation is the start and end of acne lesion progression. From the formulation of the microcomedone to the acne scar, inflammation may be our target. This understanding may change how we view and treat acne in the future.
Nanoparticles of tretinoin in a new formulation seem to improve effectiveness while hydrating the skin. Who knew we could have our cake and eat it too? Further, a new retinoid cream called trifarotene has recently been approved for the treatment of acne vulgaris on the face and trunk in patients nine years and up! This molecule holds promise for improving treatment outcomes without increasing irritation.
What about scars? We all know those moms in the room want to hear we've studied scars too! In a study recently published by the Journal for Clinical Dermatology, adapalene-BPO forte significantly reduced scar counts when used nightly for 24 weeks compared to adapalene-BPO. Dr. Stein Gold shared the benefits of nightly application with adapalene-BPO keep improving. Even though participants only applied adapalene-BPO nightly for 24 weeks, they continued to have improvement with reduction of facial scars at 48 weeks! Are you excited yet?
The wait is over for a newly approved oral antibiotic. Sarecycline holds promise for significantly reducing acne lesion counts in patients 9 and up. Further tolerability and side effects highlight an impressive safety profile.
Gone are the days when topical antibiotic delivery was deemed useless. Phase 3 data indicate Minocycline in foam and gel preparations holds promise for improving acne outcomes.
Introducing Clascoterone, a novel molecule which binds to androgen receptors rendering them useless. The downstream effects of this androgen receptor antagonists show promise for reduced sebum production—a target we thought was not possible. Stay tuned!
Finally, a Phase 2 clinical trial evaluating the effectiveness of a synthetic topical CBD is currently underway. This novel molecule seems to reduce inflammation and is a potent anti-microbial.