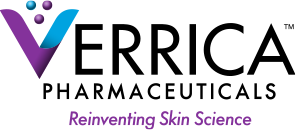 Verrica Pharmaceuticals Inc. has entered into an exclusive worldwide license agreement with Lytix Biopharma AS to develop and commercialize LTX-315 for dermatologic oncology indications. Verrica intends to focus initially on basal cell and squamous cell carcinomas as the lead indications for development.
LTX-315 is a first-in-class oncolytic peptide that is injected directly into a tumor to induce immunogenic cell death. The compound has demonstrated positive tumor-specific immune cell responses in multi-indication Phase 1/2 oncology trials.
"This is an important milestone in the broadening of Verrica's strategy to bring breakthrough treatments for skin diseases to patients and physicians, as dermatologic cancers are highly prevalent and many patients suffer from them," says Dr. Gary Goldenberg, Verrica's Chief Medical Officer. "Innovation in dermatology is one of the primary drivers that prompted me to recently join Verrica, and LTX-315's unique mechanism of action is clearly an innovative approach to potentially provide significant improvement over invasive surgery. LTX-315 has the potential to revolutionize one of the most common disease states in dermatology – non-melanoma skin cancers. We look forward to leveraging Verrica's depth of clinical development experience to develop this innovative asset for the potential benefit of patients. We intend to submit an IND in the United States for LTX-315 during the first half of 2021 and commence clinical development thereafter."
Under terms of the agreement, Lytix will be entitled to receive an upfront payment, contingent regulatory milestones based on achievement of specified development goals, and sales milestones, with aggregate payments of up to $113.5 million, in addition to tiered royalties based on worldwide annual sales. The agreed upon royalty rates start in the low double digits and increase to the mid-teens based on net sales achieved.
Verrica is solely responsible for the development, regulatory filings, and commercialization of LTX-315 in dermatology, while Lytix is responsible for manufacturing the active pharmaceutical ingredient. The license includes worldwide rights for Verrica to develop and commercialize LTX-315 for all malignant and pre-malignant dermatological indications, except for metastatic melanoma and metastatic Merkel cell carcinoma.
The Company reaffirms its belief that its existing cash, cash equivalents, and marketable securities will be sufficient to support planned operations, inclusive of this agreement with Lytix and LTX-315 development activities, at least through the fourth quarter of 2021.