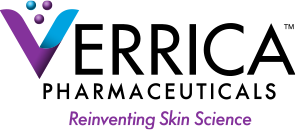 Verrica Pharmaceuticals Inc. announced key appointments to its drug development team.
Current Board of Directors member Gary Goldenberg, MD, a thought leader in the field of dermatology, stepped down to become Verrica's Chief Medical Officer, effective August 1, 2020. Dr. Lawrence Eichenfield joined the Board, replacing Dr. Goldenberg. In addition, Dr. Brad Catalone was appointed to the newly created position of Head of Drug Development.
"Our new colleagues bring a wealth of expertise that strengthens our drug development team in ways that are critical for the next stage of growth," says Ted White, Verrica's President and Chief Executive Officer. "Dr. Goldenberg's previous role as a member of our Board, as well his experience in academia and as a practicing dermatologist, gives him familiarity with our strategy and deep expertise to help lead our clinical programs as Chief Medical Officer. We are also excited to welcome Dr. Brad Catalone, whose CMC, regulatory affairs, and medical devices expertise will be of vital importance to Verrica in the coming months and years. Having these prominent industry leaders join Verrica at this time underscores the potential value of our pipeline and the strength of our science."
As Chief Medical Officer, Dr. Goldenberg will oversee medical affairs and all aspects of clinical development and strategy related to Verrica's product candidates, as well as provide scientific guidance for potential business development initiatives. He joined Verrica's Board in May 2018. He is an Assistant Professor of Dermatology and Pathology at The Icahn Sinai School of Medicine at Mount Sinai Hospital in New York City. Prior, he was Director of Dermatopathology at University of Maryland School of Medicine. Dr. Goldenberg is board certified in dermatology and dermatopathology, and has authored more than 75 original articles, abstracts, and book chapters. Dr. Goldenberg serves on the editorial boards of multiple dermatology journals, incuding Practical Dermatology® magazine, and is a frequent contributor to national media outlets' reporting on dermatological diseases, including CNN, Fox News, ABC, NBC, and The Wall Street Journal. Dr. Goldenberg will replace Patrick Burnett, MD, who has decided to pursue other opportunities outside of Verrica.
"I believe Verrica is on the precipice of important advancements in dermatological therapeutics," says Dr. Goldenberg. "Having worked with the team for the past two years as a member of its Board, I am confident in the Company's R&D approach, and look forward to advancing VP-102 through the regulatory process while exploring its potential in follow on indications where there is significant need for improved treatments of skin diseases."
As Head of Drug Development, Dr. Brad Catalone will oversee all non-clinical aspects of drug development for Verrica's product candidates, including CMC ("Chemistry, Manufacturing, and Controls") and Regulatory Affairs. Prior to joining Verrica, he served as Chief Science Officer, leading Scientific and Regulatory Device Strategy for the TSO3 Corporation. In this capacity, he successfully led efforts to obtain multiple 510(k) clearances for new and expanded device claims. Previously, Dr. Catalone held multiple positions of increasing responsibility at Alcami Corporation, ultimately ascending to the role of Vice President, Laboratory Services. During his tenure, he oversaw more than 250 laboratory staff across four sites developing both small and large molecule drugs. Earlier in his career, Dr. Catalone served as Unit Head, R&D Safety Microbiology at Alcon, where he oversaw all aspects of preclinical development for the company's pipeline. Dr. Catalone earned a Masters degree in Biology from Villanova University, obtained his Ph.D. in Microbiology and Immunology at the Penn State College of Medicine, and an MBA from Pennsylvania State University.