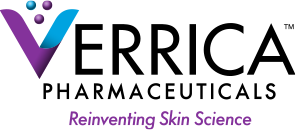 Topline results from the phase 2 CARE-1 clinical study of VP-102, a novel topical therapy containing a solution of 0.7% (w/v) cantharidin in a proprietary single-use applicator, in external genital warts (EGW) are positive for both the primary and secondary endpoint.
"The positive results of the phase 2 CARE-1 trial suggest that VP-102 has the potential to provide patients and physicians with a well-tolerated and effective option for treatment," says Gary Goldenberg, MD, Chief Medical Officer of Verrica, which is developing VP-102. "Based on the positive outcome from CARE-1, we intend to request an End-of-Phase 2 meeting with the FDA for the treatment of EGW in the first quarter of 2021."
The double-blind, vehicle-controlled clinical study of VP-102 in subjects with EGW in subjects 18 years of age or older, had two sequential parts. Part A was conducted in 18 subjects at four research sites. Subjects received treatment with VP-102 to treatable EGW every 21 days for up to four treatments and were told to wash off VP-102 within either two, six, or 24 hours of application. Safety results from Part A supported use of VP-102 for both six-hour and 24-hour treatment exposures in Part B.
Part B was conducted in an additional 87 subjects at nine research sites, comparing vehicle to VP-102 applied for either six or 24 hours for up to four treatments. Primary analyses were conducted at Day 84. Topline analyses included data from the assessment of EGW at study visits at days 21, 42, 63, and 84.
Pooled results from the six- and 24-hour treatment exposures showed 35.1% (20/57) of subjects treated with VP-102 achieved complete clearance of all treatable EGW at Day 84 compared to 2.4% (1/42) of subjects treated with vehicle (p=0.0001).
For both the six- and 24-hour treatment exposures, subjects treated with VP-102 achieved statistically significantly larger reductions in percent change from baseline in the number of treatable EGW compared to vehicle at Day 84: 6-hour (p< 0.0001), 24-hour group (p=0.0003).
VP-102 was well-tolerated. Side effects experienced by the VP-102 treated subjects were consistent with the pharmacodynamic action of cantharidin as a blistering agent. These side effects were primarily mild-to-moderate and included application site vesicles, pain and erythema. No subjects discontinued from the study due to adverse events and there were no serious adverse events reported that were considered related to treatment by the investigator.
"EGW, otherwise known as condyloma acuminata, are one of the most common sexually-transmitted infections in the US, often resulting in substantial social stigma, negative impact on quality of life, and an increased risk of HPV-related cervical cancer," says Neal Bhatia, MD, Director of Clinical Dermatology at Therapeutics Clinical Research in San Diego. "Undertreatment of EGW presents an interdisciplinary public health issue, as patients often seek treatment from a variety of sources including dermatologists, urologists, gynecologists, and primary care physicians. Newer medical therapeutic advances may offer more tolerable and effective approaches to controlling the spread of EGW and therefore can improve outcomes for these patients."