New Products
Face and Lip Masks, Kylie Skin by Kylie Jenner
Kylie Skin by Kylie Jenner launches the brand's first-ever Face and Lip Masks, packed with antioxidants and vitamins to help moisturize and nourish the skin and lips. The Hydrating Face Mask is an ultra-hydrating face mask that's formulated to soothe, moisturize, and improve the look and feel of skin. The formula is packed with antioxidants, vitamins, and essential ceramides to help moisturize and nourish the skin. The Hydrating Lip Mask is a moisturizing balm that helps restore dry lips. It is formulated with a blend of oils, shea butter and Vitamin E to help lock in moisture, leaving lips feeling smooth, soft, and supple. kyliecosmetics.com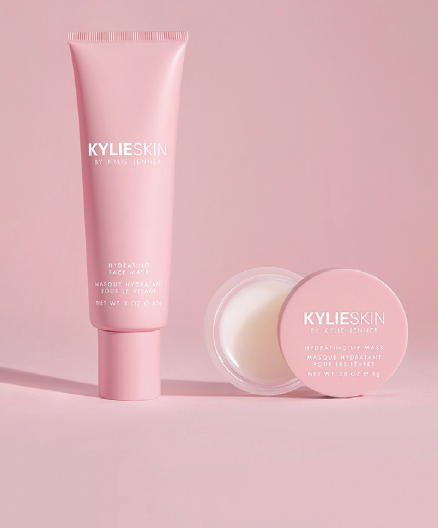 New Skincare Line, Canavation Product Group with Denise Richards
Canavation Product Group, Inc. has developed a new skincare line with reality star, actress, and former fashion model Denise Richards. The line, CBme Beauty, is a daily regimen that contains superior formulations that include patented peptides to enhance performance. The line includes a daily use pH neutral probiotic cleanser, a light weight, hydrating cream oil moisturizer with an optional SPF 25, a retinol based nightly renewal serum, an advanced eye therapy treatment, and a neck and décolleté treatment. Canavation and Richards decided to launch the CBme brand initially with hemp seed oil, a long-accepted ingredient in topical skincare because it contains vitamins, omega-6 & 3, and fatty acids. CBme Beauty will soon feature CBD and other rare cannabinoids that Canavation produces or has available under an exclusive license agreement with Teewinot Life Sciences. www.CBmeBeauty.com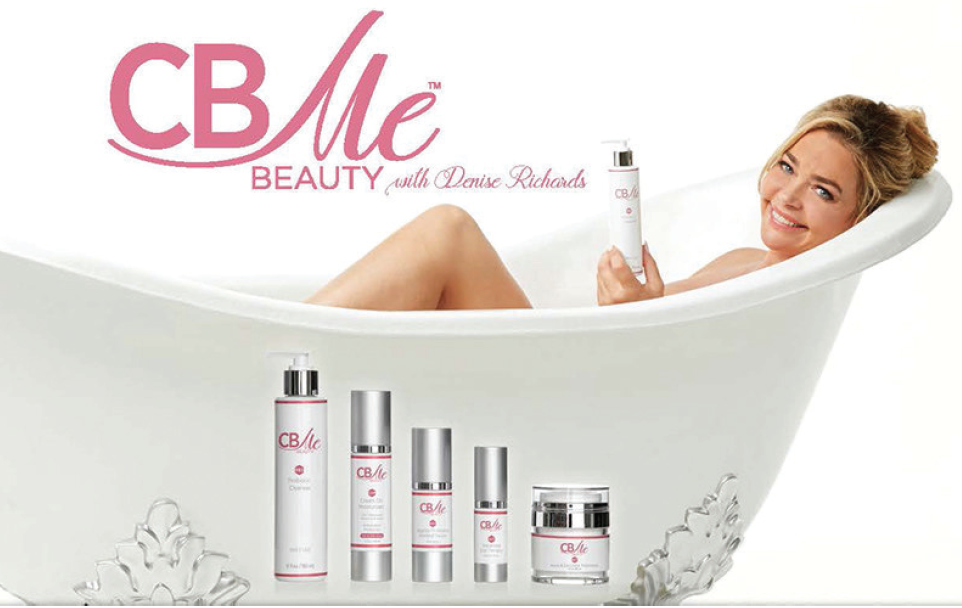 Cracked Skin Relief CICA Balm, Aveeno
Aveeno's Cracked Skin Relief CICA Balm is a moisture-rich Triple Oat Complex balm that helps shield skin from winter's drying effects. Aveeno Cracked Skin Relief CICA Balm is formulated to intensely moisturize and help repair problem skin. It helps protect and relieve cracked skin and reduce moisture loss. It's hypoallergenic, gentle enough for dry, sensitive skin, fragrance-free, paraben-free, and steroid-free. Aveeno.com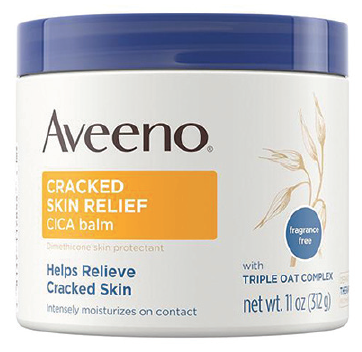 Retinol24 Night Collection, Olay
Olay has introduced a new three-piece Retinol24 Night Collection, which includes a nighttime moisturizer, serum, and eye cream. The products contain the company's blend of vitamin B3 and retinol, and are formulated with ingredients like glycerin and inflammation-reducing niacinamide. The products contain no additional fillers, fragrances, or dyes. Olay.com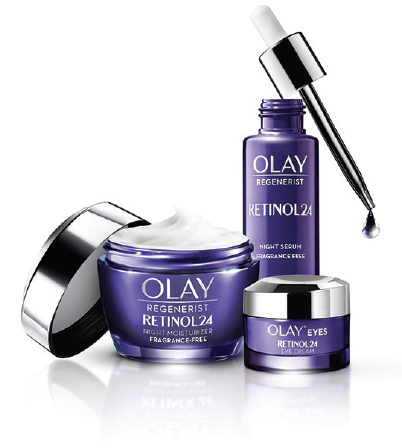 ---
New in My Practice: OTC
Avène's XeraCalm A.D Cream and Balm

WITH PETER LIO, MD
In each issue, Practical Dermatology® magazine asks leading physicians about the new over-the-counter (OTC) or prescription treatments that they are recommending to their patients. This month, Peter Lio, MD, a Clinical Assistant Professor of Dermatology and Pediatrics at Northwestern University Feinberg School of Medicine and the Founding Director of the Chicago Integrative Eczema Center, shares his experiences with Avène XeraCalm A.D Cream and Balm, which are indispensable parts of his treatment regimens for atopic dermatitis, acne, rosacea, and dry skin.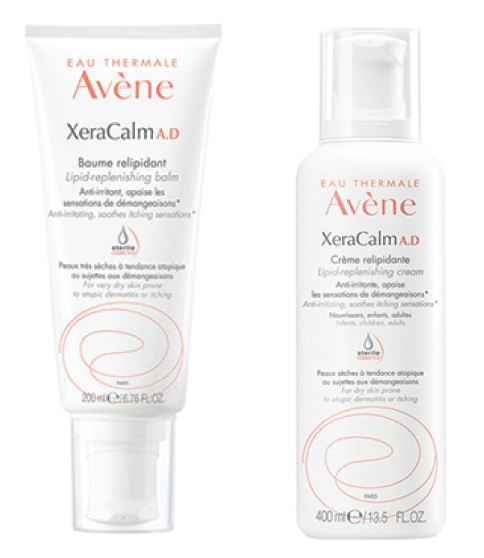 What are Avène's XeraCalm A.D Cream and Balm and how long have you been recommending them?
Peter Lio, MD: I have recommended XeraCalm Cream and Balm for more than three years now and use it for atopic dermatitis, acne, rosacea, and dry skin. It has been an indispensable part of many of my treatment regimens. The key ingredientin these products, I-Modulia, is extracted from an ancient microflora that can be found only in the Avène Thermal Spring in France. It decreases the bad bacteria, S. aureus, on the skin and restores healthy, natural balance in the microbiome. The products are part of Avène's XeraCalm A.D collection, which also contains XeraCalm A.D Lipid-Replenishing Cleansing Oil and XeraCalm A.D Ultra-Rich Cleansing Bar.
How do you suggest that your patients use Xeracalm A.D Cream and Balm?
Dr. Lio: They should apply it liberally at least twice per day to the affected areas.
What types of results are your patients seeing with regular use of XeraCalm?
Dr. Lio: XeraCalm A.D Cream and Balm allow me to soothe dry, irritated skin reliably and with very cosmetically elegant products. I find that patients who were not able to tolerate certain acne treatments can much more readily do so when XeraCalm A.D Cream or Balm is the moisturizer in their treatment regimen.
How does XeraCalm A.D Cream and Balm stand apart from other eczema products on the market?
Dr. Lio: The wonderful formulation with thermal water and other elements that may actually help maintain a healthy balance in skin microbiome is paired with an airless pump system, which means the product is actually preservative-free, making it even more tolerable and desirable to my patients. I am lucky in that I get to try moisturizers from all over the world and have a center devoted to patients with some of the most sensitive skin on the planet. Many patients have tried dozens, sometimes many dozens of moisturizers but still seek something better that will be tolerable and effectively moisturize their skin. I have had wonderful success with Avène XeraCalm A.D Cream and Balm in my office. Both the cream and balm are light and elegant in feel, but heavy enough to do the real work of protecting and moisturizing the skin, even in those with a very damaged barrier. I also love that the products are preservative-free, minimizing the risk of sensitizing chemicals, and truly non-comedogenic. I recommend the cream or balm for nearly all of my acne patients to support the skin barrier and help protect against over drying from acne therapies. In addition, both the Balm and Cream are approved by the National Eczema Association for efficacy and tolerability on infants, adults and children.