From implementing telemedicine services and shutting down brick and mortar offices to making hard decisions on how long to pay furloughed staffers, dermatologists are changing how they care for patients and run their practices in light of the COVID-19 pandemic.
Here, Cosmetic Surgery Forum faculty members get candid about what they are doing and why they are doing it.
Embracing Telemedicine
We made the hard choice to transition to telemedicine earlier this week and saw our last 'regular' patient on Wednesday, March 18. Twenty-eight years of seeing patients every day is a hard habit to break, and it was painful, demoralizing, and scary.
We have 33 staff, including two physician assistants. We have made the choice to continue to pay them and hope that telemedicine starts up quickly.
In our first two days of telemedicine, we saw a combined 13 patients. The conditions we saw ranged from acne to follow-ups of rosacea and psoriasis. The visits were different than normal and somewhat refreshing, as the patients were in their environment and seemed quite happy to have the communication with us in this manner. Many of them would have had to travel hundreds of miles to see me, so this was a benefit that helped them to stay at home and avoid great travel costs and dangers.
We stopped seeing cosmetic patients, as well. I saw some indications that certain spas were offering Botox drive-throughs, which I think is a bad idea. The possibility of infection from COVID-19 while performing it and poor placement due to the challenge of injecting on the fly (as well as the possibility of fainting of patients afterward while driving) makes me shudder. Cosmetics will just have to wait.
My staff is helping to make this change and has been quite supportive. We are still seeing emergency patients, as we would not want a melanoma or aggressive skin cancer treatment to be delayed but are taking significant precautions with them (mask, eye protection, gloves). Additionally, we are transitioning study patients to mainly telemedicine as well, other than the ones who need to have lab tests done.
Acne patients on isotretinoin will be seen if we have to draw blood as they are in process and iPledge still (as of the time of writing) has not waived the need for an onsite urine pregnancy test. We hope that will change and have contacted the American Academy of Dermatology about that.
Change is always hard, but the fact that it is helping to avoid spread of coronavirus makes it ever so important. Our hope is that we can retain our staff and keep them busy, though [this entails] working much harder for much less income than the standard practice—with procedures and cosmetic patients—would generate.
In this difficult time, it is incredibly heartwarming to know that our staff has pulled together, as has my family. It is something that we will always be judged by and look back on how we handled it, so we want to do the best for our patients and the medical community. My guess is that, at some point, we will be needed by the medical community at large and I await that call if and when it comes.
—Joel Schlessinger MD, FAAD, FAACS
Board-certified Dermatologist and Cosmetic Surgeon
Chief Editor, Cosmetic Surgery,
Practical Dermatology Magazine
President, LovelySkin.com
---
Making the Most of the Time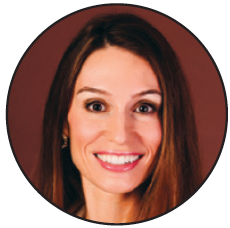 Beginning Wednesday, March 18, Duke began to cancel all non-essential patient visits and surgery. Duke has telemedicine that is being promoted through the Dukemychart.com website. Only patients with severe traumas and some cancers can have surgery. All endoscopic sinus surgery is canceled, because reports show that these cases caused spread that was more lethal to healthcare workers. The Mohs surgery center is closed. Absolutely no aesthetic patients are being seen. The ORs need to conserve their supplies in the event that they need to be converted to ICUs so that the ventilators can be used to support COVID-19 patients. I've been communicating with a plastic surgery colleague of mine in Germany who is having to learn how to run an Extracorporeal Membrane Oxygenation (ECMO) ventilator because the anesthesiologists are getting sick. My oculofacial colleagues at Duke and I made a rotation schedule for who will be on call for emergencies each day of the week. The staff is working hard to call nearly 700 of our patients to let them know that they may not be seen until June 1, 2020 at the earliest, and more likely after September 1, 2020.
I have spent many hours calling my post-op patients so they don't need to come in. We only see patients who need suture removal. Soon, we won't have many post-ops. We are trying to use absorbable sutures so patients don't need to return unless they have a complication.
On the bright side, Women in Ophthalmology (WIO) organized an online video conference. I was one of three lecturers for the meeting. I spoke about the Woodward Laser Lash Lift (WLLL). We had 120 physicians register. It was really fun. Feedback was that we knocked it out of the park! I learned a lot from the other speakers and made new virtual friends. I didn't realize how much I needed something that was uplifting.
Of course, we are all worried about financial losses. I have no idea when we will be able to see patients again, and I expect that we will be so behind on taking care of functional issues that aesthetic ones may have to wait until we are caught up and feel safe again. This could take a year or more...no idea.
Other than that, I'm greatly enjoying some time with my children. We are having a great time creating artwork using new techniques with resin and other media. I have papers to work on and closets that I hope to clean out, so there is plenty to do. We also do family exercise workouts.
I hope everyone takes COVID-19 seriously and does all that they can to avoid its spread. These are unprecedented and surreal times.
—Julie Woodward, MD
Professor of Ophthalmology and Associate Professor of Dermatology
Chief Oculofacial Surgery
Duke University Medical Center
Durham, NC
---
Thinking Long-term Financially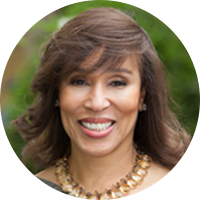 Due to the constantly changing coronavirus, I closed my office for this week. I will be open for emergencies and urgent patient needs next week.
No one can come in the office who is sick. No employees who are sick can work at all. This means sick with anything: flu, the common cold, and obviously coronavirus. I will not see anyone who is immunocompromised, over the age of 80, or who has significant airway disease/dysfunction. That is for their own safety and mine. My medical assistants will walk out to the parking lot and take temperatures with thermometers on patients foreheads before they even get out of their vehicle. Obviously, no one who has a fever can come in the building.
I am telling my patients with procedures booked that we are following WHO/CDC COVID-19 guidelines and that this is a constantly evolving and changing situation.
Yes, we are still posting on social media. We are saying we are closed for patient visits and that we have staff available by phone for relaying laboratory results, pathology reports and for pharmacy refills. Next week we will be partially open for emergencies.
We are selling products through Regimen MD, which is an AutoShip service that we find fantastic. That way, patients can keep up with their skincare regimens. With limited/ no travel I am currently out of town at the moment I'm writing this and doing more video consulting/online work for different companies.
In terms of how to prepare for financial losses, if the individual practice has a line of credit you should probably draw down on it so you have it available in case you need it. I am cutting back on staff hours and cutting back on my schedule. We will go into our reserves when necessary. I would also recommend extending the length of time for which you have to pay back credit card debt and any other debt right now. Negotiate! If you are renting office space, definitely negotiate for a longer time to pay your rent.
Yes, I am scared. This coronavirus situation may not be resolved for six to 12 months or longer. People are dying. This is beyond frightening; just look at Italy and China.
I am texting, calling, and emailing colleagues constantly to try to stay on top of this. To decrease my stress, I continue to exercise daily and I am praying more. Seriously, I am.
Clinical trials have already started in humans in Seattle at the Washington Health Research Institute. They have bypassed the animal models that they typically start to test on because of this level of an emergency situation. That should help to assure some people, however the bottom line is that clinical trials will still take at least a year if not 18 months before we have a proper vaccination.
—Jeanine B. Downie, MD, FAAD
Director of image Dermatology PC, Montclair, NJ
Disclosure: Dr Downie is a shareholder in Regimen MD
---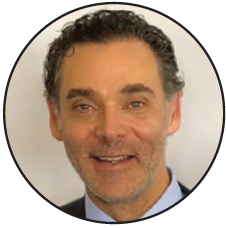 Adapting Practice
I made the difficult decision to close our offices. We started calling patients and took care of urgent skin cancer surgeries like melanoma excisions. We now have a few office members in the office practicing social distancing. We have somebody answering phones during the day. And we have a medical assistant in the back answering calls, as well. Each of our six doctors is handling his/her own patient calls during what we traditionally think of as business hours (8am-5pm), with the "on-call" scheduled physician to field calls evenings and weekends. We are still trying to figure out what to do with invasive and potentially more aggressive squamous cell carcinomas, but some of these are either in older individuals, people who are transplant recipients and immunosuppressed, or on chemotherapy. It is probably not good for them to be out and about right now, either. Obviously these are very tough decisions.
As far as telemedicine, we are trying to figure out the best way to do this. It seems that every day, different groups are putting out statements on this. Yesterday, there was a statement from Medicare to try to make telemedicine more available to our seniors, to minimize their risk of going into the community.
My family is obviously quite rattled. It is not easy to explain to young children what is going on in the world. My wife is a pediatrician and thankfully has some amazing skills in terms of assuaging their anxiety. My two younger kids go to private school, and their school is having virtual classroom time from 8am to 2 pm every day. Amazingly, they are sitting in front of the computer, doing actual learning with very incredible teachers. Last night my 12-year-old son made a poster presentation on video to his teacher and his class. And we are trying to forge some new routines in this time of craziness. I took a long bike ride on a trail with beautiful mountain views yesterday along with my 17-year-old daughter who simply wanted to get out of the house and get dressed up as the fashionista that she is—wearing camouflage leggings and a faux fur jacket.
—Joel L. Cohen, MD
Director of AboutSkin Dermatology , Greenwood Village and Lone Tree, CO