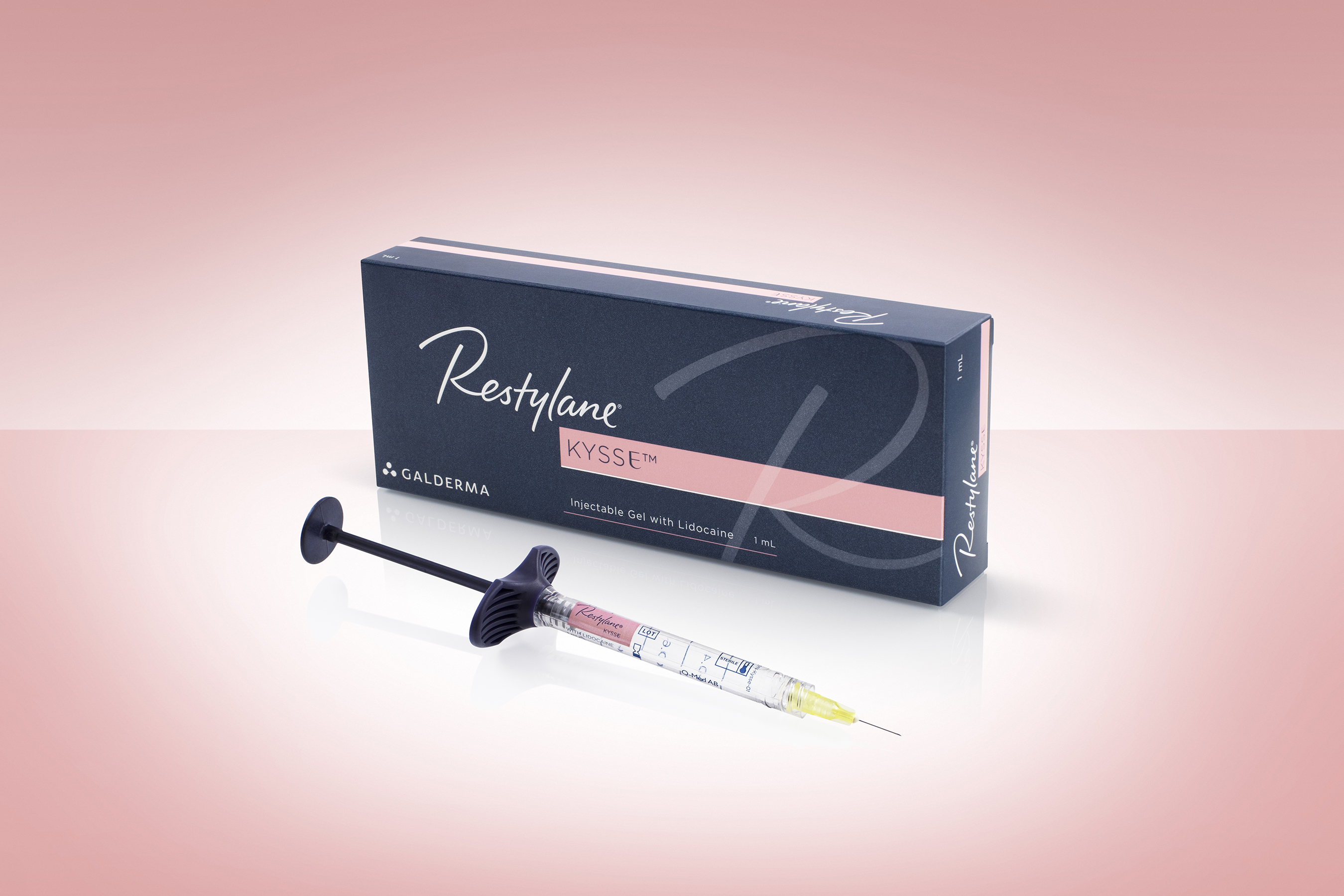 The FDA has approved Galderma'a Restylane Kysse for lip augmentation and the correction of upper perioral rhytids in adults over the age of 21. Restylane Kysse is the first hyaluronic acid (HA) filler specifically indicated for the lips using XpresHAn Technology globally referred to as the OBT technology (Optimal Balance Technology). According to Galderma, Restylane Kysse is proven to last for up to 1 year with high levels of patient satisfaction for people with lips that have changed due to the aging process or for those seeking natural-looking, fuller lips.
"Restylane Kysse is a new lip filler that offers key attributes both providers and their patients desire in a lip injection – high satisfaction, consistent results, and a proven clinical-safety profile," says Alisa Lask, General Manager and Vice President of the U.S. Aesthetic Business at Galderma. "We are confident that Restylane Kysse will become a leading lip filler in the dynamic U.S. market. "
XpresHAn Technology products have demonstrated natural-looking results for patients with dynamic facial wrinkles, the company reports. Restylane Kysse uses this technology to provide high levels of patient improvement with 78 percent of trial patients reporting they were still satisfied with their results after one year. A lower amount of Restylane Kysse (1.82 mL) was needed to show an improvement in lip fullness compared to the comparator (2.24 mL) in the Phase 3 trial supporting approval. Restylane Kysse was shown to be both safe and well-tolerated. It contains lidocaine, a medication used to numb the area to decrease pain and reduce discomfort associated with injections in the lip area.
"Restylane Kysse is a game changer with a formulation specifically designed to provide excellent outcomes in the lips," adds Dr. Melanie Palm, board-certified dermatologist and cosmetic surgeon in San Diego, CA and a clinical investigator in the Restylane Kysse Phase 3 trial. "This new approval enables me to provide natural-looking results for my patients' lips that are apparent when they speak, smile or even kiss."
The company says it is working to determine the appropriate launch timing and availability for Restylane Kysse. The health and safety of aesthetic providers, patients, and Galderma employees is their utmost priority and will continue to be. To learn more about the Restylane Kysse and the Restylane family of products, visit www.RestylaneUSA.com.