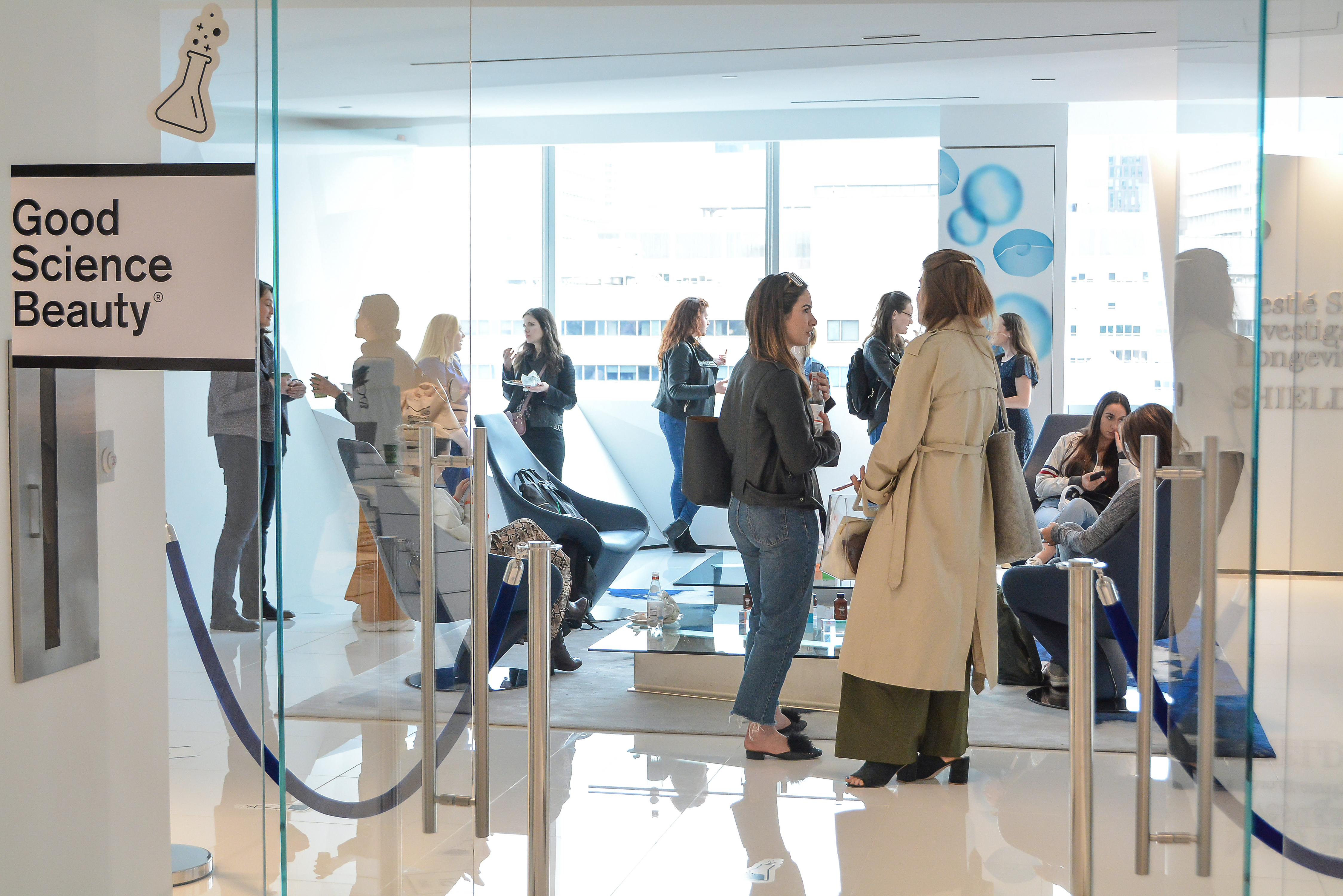 Spring always heralds the arrival many new skincare lines and products, and one of this season's standouts may be Good Science Beauty, a line of six collagen-boosting products delivered via Silicon+ technology.
The new skincare line was recently unveiled to members of the media at an all-day beauty event held in New York City.
Silicon is a naturally occurring element that can be found in fruits, veggies, whole grains, nuts and even tap water, and now Good Silicon+ technology offers a more effective delivery system for active ingredients in the Good Science Beauty products including willow bark extract, amino acids, hyaluronic acid and marine omega-3s. Good Silicon+ technology is made from natural silicon, lipids, and amino acids. Its honeycomb-like shape holds and protects proven ingredients, delivering them deep within the skin. It slowly dissolves to release ingredients over time. When Good Silicon+™ dissolves, it turns into absorbable silicon called orthosilicic acid, which helps stimulate your natural collagen production and keeps your skin strong.
All of the products feature Good SIlicon+ and a combination of effective ingredients, such as willow bark extract and amino acids or hyaluronic acid and marine omega-3.
The six-piece Good Science Beauty product range includes:
• 001-Pu: Purifying Face Cream ($48)
• 001-Pu: Purifying Face Mask 
($55)
• 002-Re: Skin Renewing Polishing Powder 
($42)
• 003-Hy: Hydrating Face Cream 
($98)
• 004-Br: Skin Brightening Cream 
($98)
• 005-Fi: Skin Firming Cream

($98)
"Good silicon+ technology helps to overcome a big challenge in skincare - getting an ingredient where it needs to be to safely and effectively improve the skin," says Marisa Garshick, MD a New York City dermatologist. "By applying science and technology to skincare as Good Science Beauty does, we can aim to achieve even better results."