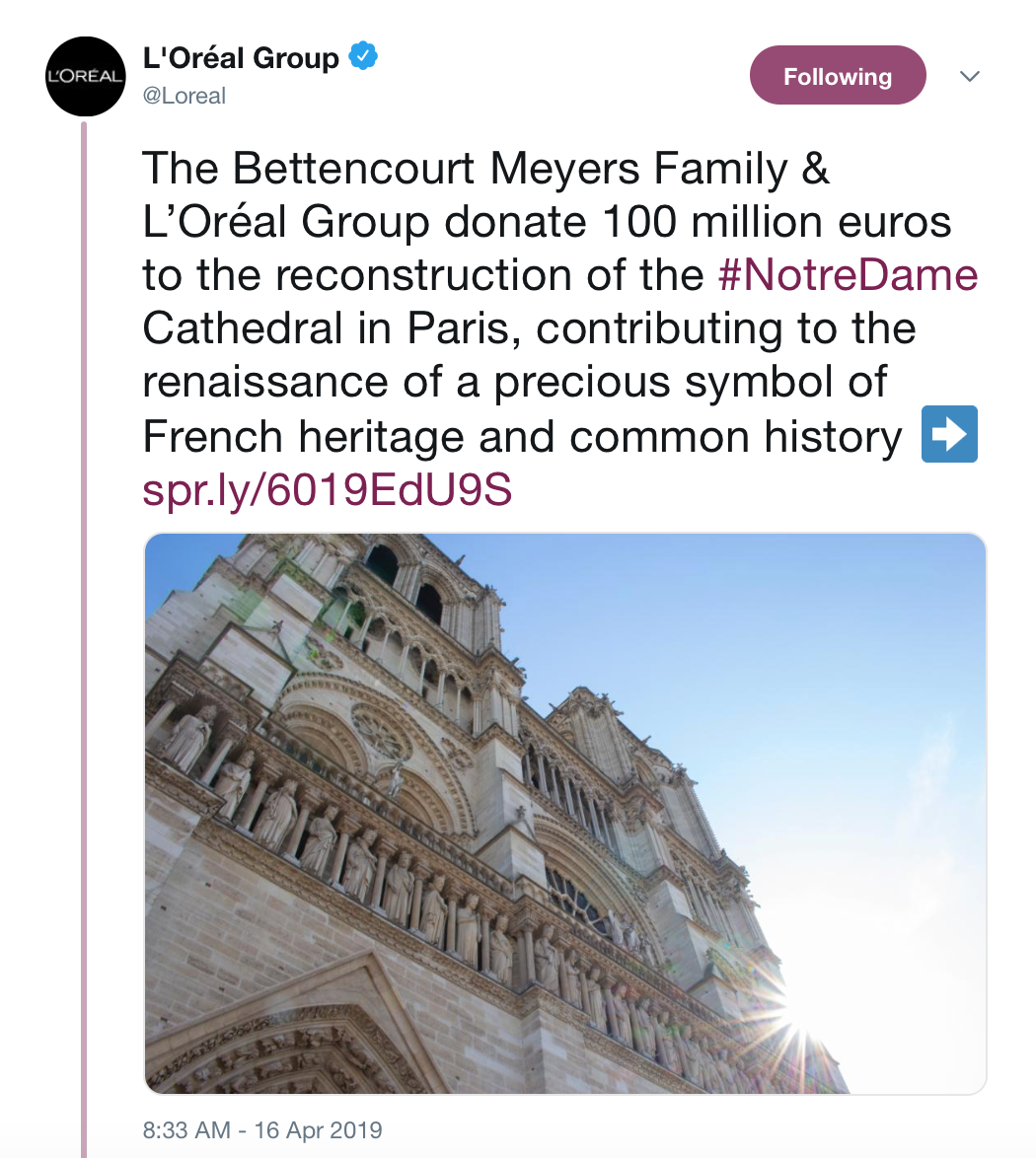 The Bettencourt Meyers family and the L'Oréal Group are making a joint donation of 100 million euros toward the "renaissance" of the Notre-Dame Cathedral, which they describe as a symbol of French heritage and common history.
The L'Oréal group will also support fundraising among its 86,000 employees who have expressed a wish to contribute to the collective effort for the reconstruction of the iconic monument.
In addition to the above, the Bettencourt Schueller Foundation, with the exceptional support of the Bettencourt Meyers family, will donate 100 million euros for the reconstruction of Notre-Dame Cathedral.
This donation follows several years of support to Notre-Dame by the Foundation, a key player in France in artistic practice and choral singing, two long-term commitments of the Foundation. In addition to financing the Marie South Tower Bell, the organization of concerts in choral singing, and the support of the Notre-Dame maîtrise.