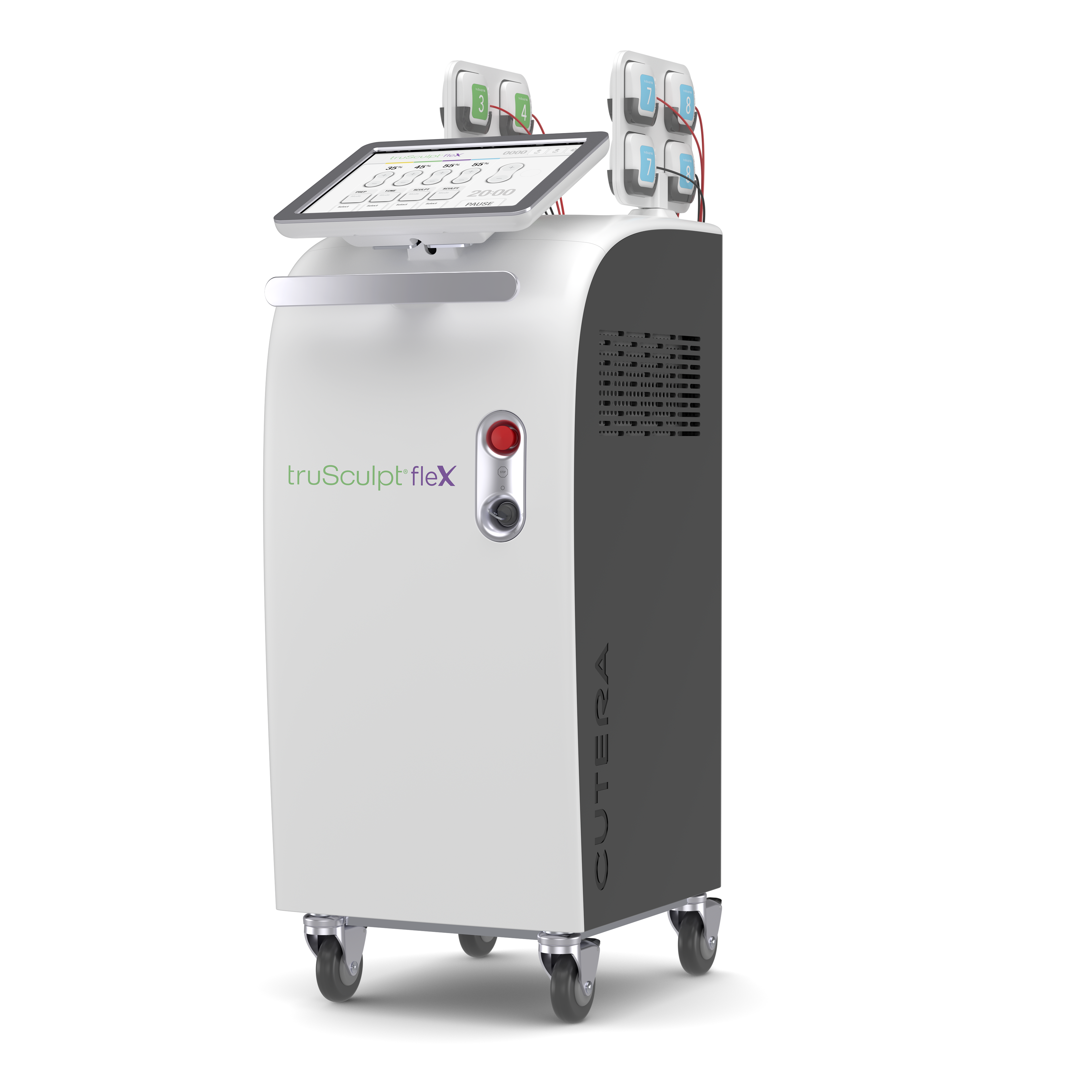 Cutera is launching the new truSculpt flex, muscle sculpting platform in the United States, and commercial shipments are slated to begin immediately.
truSculpt flex is FDA-cleared for the indications of the improvement of abdominal tone, strengthening of the abdominal muscles, and development of a firmer abdomen. It is also cleared for the strengthening, toning and firming of buttocks & thighs.
"We are very excited to introduce truSculpt flex, and proud to be the first aesthetics laser company to offer a muscle toning system that treats up to 8 muscle groups simultaneously, covering the largest treatment area in the body sculpting industry," says Jason Richey, COO and Interim CEO of Cutera, in a news release. "The truSculpt flex technology is further differentiated from other devices through our proprietary Multi-Directional Stimulation (MDS) technology that delivers three treatment options in one session by replicating intensified crunch, squat and twisting actions."
Further, he continues, "with the launch of truSculpt flex, we are expanding our body sculpting product family as the truSculpt flex joins our truSculpt iD fat reduction technology launched in 2018."
"During the clinical study for truSculpt flex, our practice was very pleased with how the technology performed, and delivered, real, personalized muscle toning results for patients," says Washington, DC-based facial plastic surgeon Michael Somenek, MD. He was an investigator for the truSculpt flex clinical trials. "This technology opens up the possibilities for any aesthetics provider to offer top-of-the-line muscle toning services."
With truSculpt flex, eight muscle groups are treated simultaneously, covering the largest treatment area in the body sculpting industry. Three treatment modes in the same session simulate different workouts by replicating intensified twisting, squat, and crunch actions, Cutera states.
Prep Mode- creates a twisting motion to warm up, stretch the muscles and slowly build a tolerance to muscle contractions
Tone Mode- contracts the muscles, holds it to the point of exhaustion, and then relaxes it to increase strength and enhance endurance
Sculpt Mode- fast, deep, sequential contractions of the muscles to develop new muscle fibers and increase basal metabolic rate (BMR) for building muscle mass and reducing the circumference
The proprietary MDS technology involves direct delivery of electrical current to stimulate muscle contractions without energy wastage and treats specific muscle groups using three treatment mode options. The device offers customizable handpiece configuration and placement locations to target multiple, specific small and large muscle groups with no downtime. These low levels of energy achieve deep, full muscle contractions at high intensity.