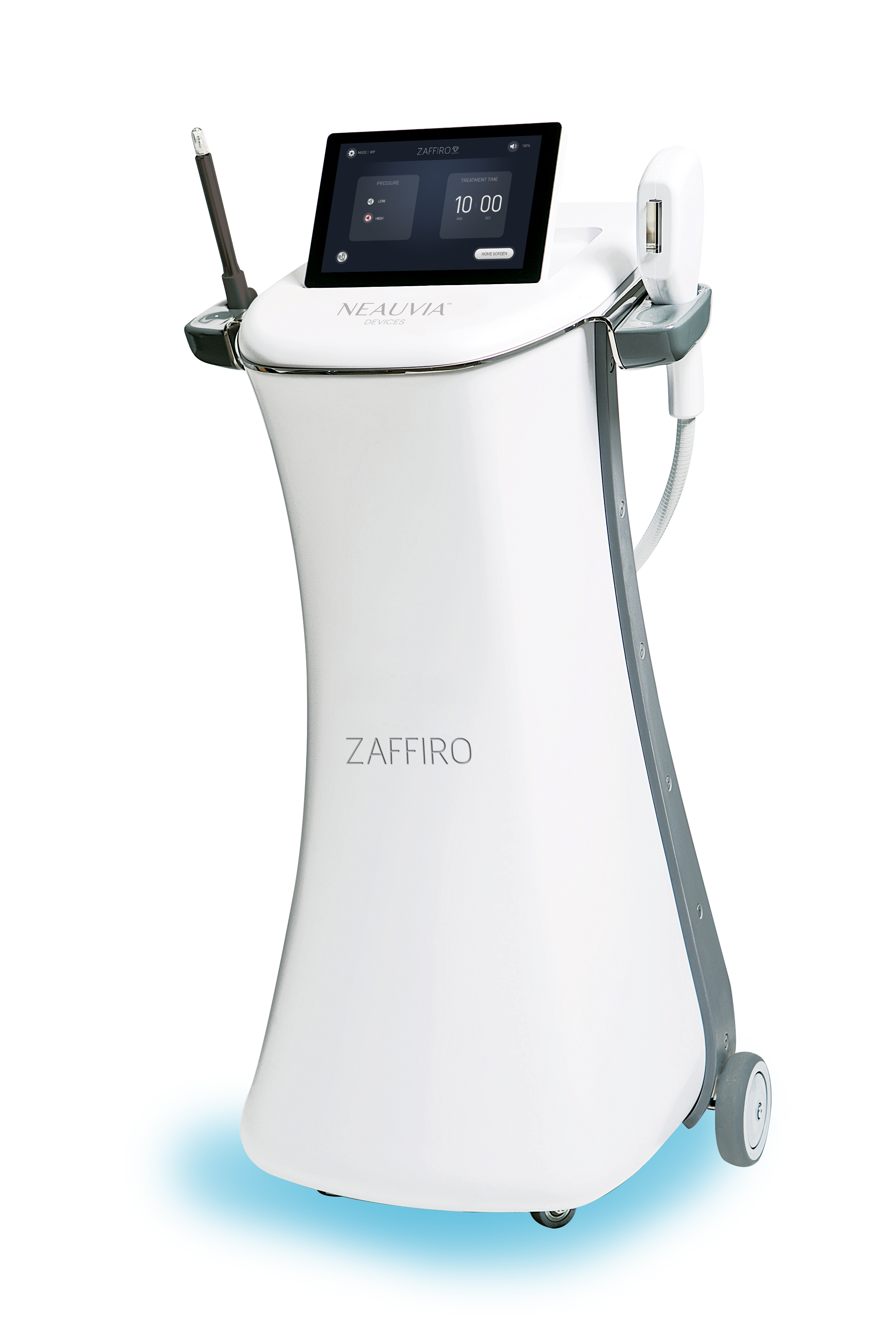 Neauvia introduced Zaffiro to the media at an event held in New York City's Hudson Yards, featuring New York City dermatologist Amy Lewis, MD
Launched in the US in late 2019, the Zaffiro device is a dual facial rejuvenation system combining water peeling for skin clarity and skin tightening to support long-term neocollagenesis.
"Zaffiro uses dual modality of hydro-exfoliation/infusion technology along with dermal heating to stimulate and support collagen and elastin," says Dr. Lewis, Director, Lewis Dermatology and Associates in New York City. "This device can be used comfortably and effectively for both facial and body areas."
An in vivo clinical trial showed up to a 40 percent increase in fibroblasts 21 days after one Zaffiro treatment, the Company reports. In the same trial, a heightened level of CD31 indicated a lasting increase in angiogenesis 21 days post-treatment.
There is no downtime with the new procedure. Patients typically have a series of 3-4 treatments for optimal improvement, but some results can be seen after a single session.
Neuvia also recently launched their Advanced Care System line of serums, creams and a mask, all of which can complement Zaffiro treatments.