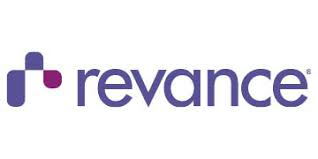 FDA has accepted the Biologics License Application (BLA) for DaxibotulinumtoxinA for Injection (DAXI) in the treatment of moderate to severe glabellar (frown) lines, Revance reports. The FDA set an action date of November 25, 2020 under the Prescription Drug User Fee Act (PDUFA) VI program.
In its correspondence, FDA stated that no potential filing review issues were identified and indicated that it is not currently planning to hold an advisory committee meeting to discuss the application.
"The FDA's acceptance of our BLA for our next-generation neuromodulator product, DAXI, is a significant achievement for Revance and a crucial step forward as we look to establish a new, premium, long-lasting neuromodulator category," says Mark Foley, President and Chief Executive Officer of Revance. "The patient experience has remained largely unchanged since botulinum toxin type A treatments were first introduced over 30 years ago. If approved, we expect that patients treated with DAXI may achieve lasting, natural-looking frown line correction all year long with as few as two treatments."
Results from the two pivotal Phase 3 trials, SAKURA 1 and SAKURA 2, were recently presented at the American Society for Dermatologic Surgery (ASDS) 2019 Annual Meeting and published in Plastic and Reconstructive Surgery (PRS)1 as well as in the Journal of the American Academy of Dermatology (JAAD).
Revance recently acquired exclusive US distribution rights for TEOXANE SA's Resilient Hyaluronic Acid® (RHA®) dermal fillers.